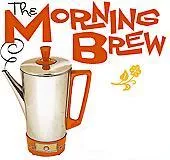 Perdue Farms recalls 92,000 pounds of Great Value brand chicken nuggets, which may contain pieces of plastic.
Cinnabon moves beyond face-sized sweet rolls. Nation's Restaurant News reports that the mall and airport staple will evolve into a bakery-cafe concept with breakfast egg sandwiches, espresso-based drinks, and lunchtime paninis. Cinnabon president Gary Bales said, "What's happening specifically in the malls is traffic is going down and we need to increase the amount of customers who stop in front of our stores. We need to do that by reinventing the brand over the next three years; that's what we're working on now."
Business just got better for Illinois beekeepers. According to the Belleville News-Democrat, the state legislature has passed a bill allowing beekeepers to sell honey as a raw agricultural commodity instead of a prepared food product, which means fewer government inspections.
Michigan man with Prader-Willi Syndrome being charged with breaking and entering. TV 6/Fox UP reports that Matthew Hummel suffers from the condition in which the brain's hypothalamus doesn't function, leaving one permanently hungry. With an I.Q. of 40, obsessive-compulsive disorder, and mild autism in addition to PWS, Hummel has repeatedly escaped the locks and alarms in his parents' home to break into neighboring homes to steal food. A neighbor, who wished to remain anonymous, has filed a complaint about the three years Hummel's broken into his home and stolen his food. The complaint could lead to arrest and jail time.