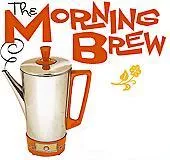 Sauerkraut factory collapses in Ohio, killing one and injuring three.
In other food mayhem news, cops in Los Angeles say a slice of pizza figured in their pursuit of the purported "Grim Sleeper" serial killer. Lonnie David Franklin Jr. is suspected to have murdered ten women and one man over three decades. (Note to aspiring serial killers: Try going by only your first and last name. The first-middle-last construction is a dead giveaway.)
A study by a food industry-funded group called the International Food Information Council Foundation found that Americans pretty much don't know what the heck a calorie is.
How much do you know about picnic-related food poisoning? Find out here.
Finally, here's a suggestion for a well-stocked home bar that won't break the bank. (He's right on the money about the gin.)