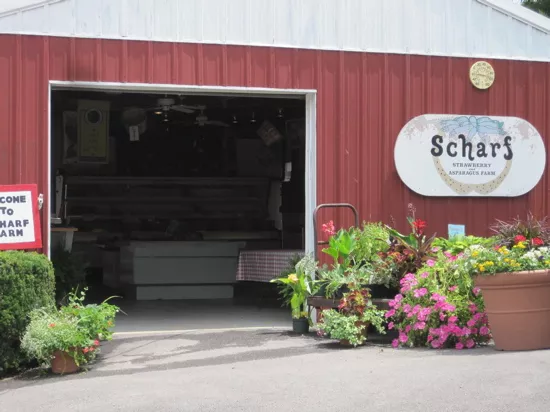 "You may have the honor, but they probably have the system," one diner said to another at JFires' Market Bistro in Waterloo, Illinois, during Father's Day brunch.
The cynic was speaking of the honor-system farm stands that dot the nearby countryside, like Scharf Farm, located on Highway 163 between Millstadt and Belleville.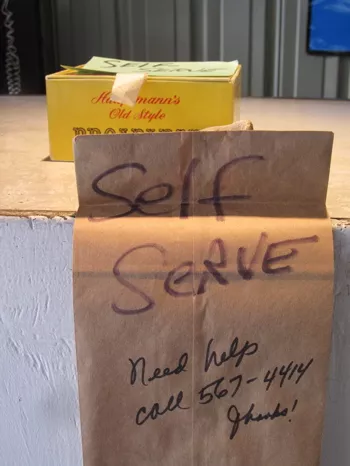 Wander into the barn and greenhouse on a weekday afternoon, and it's empty save for plants and produce. An old cigar box sits on the counter. A note, handwritten on a brown paper bag, gives a phone number to call for assistance.
Six dollars will buy a hearty thyme plant, a small rosemary starter and a fresh green cabbage the size of a human head.
Really, it was $5.50, but making change from the cigar box seems wrong. Fifty cents is a small price to pay for a bit of human trust.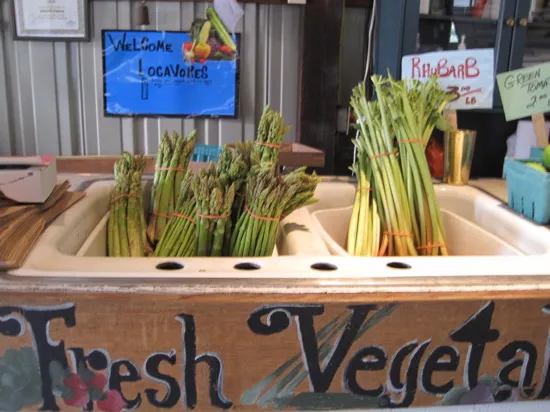 A man exits the attached house to fetch the mail, waving as customers pull out of his gravel driveway.