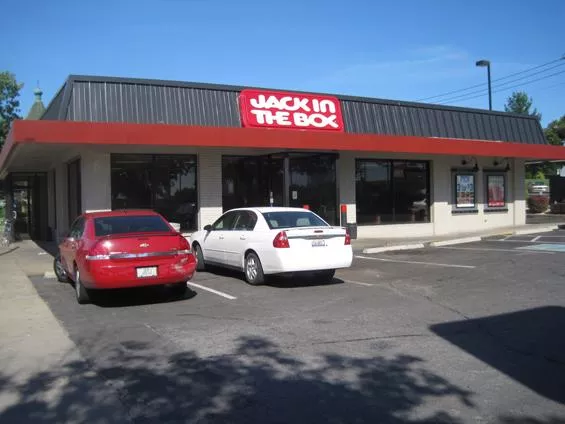 Ian Froeb
The Jack in the Box restaurant in McKinley Heights
Ali Aziz
, the 31-year-old kitchen manager at the Kirkwood location of
Pi
pizzeria, was brutally beaten early Sunday morning in the parking lot of the Jack in the Box restaurant at
1807 Gravois Avenue
in the city's McKinley Heights neighborhood.
Details remain sketchy, but Pi owner
Chris Sommers
says that from what he has been able to determine, Aziz went through the restaurant's drive-thru lane and then got into an argument with at least some of his assailants (of whom there may have been as many as eight). The subject of that argument is unclear, as is the question of whether Aziz left his car voluntarily or was forcibly removed from it.
Sommers says that a surveillance video of the incident exists and that he expects to view the tape soon.
Aziz is at Saint Louis University Hospital.
"He's still unconscious," Sommers says. "He's making some movements. They're not necessarily good [movements]. It causes his blood pressure to rise. He's not doing well."
Aziz has health insurance through Pi, but Sommers and business partner Frank Uible are
accepting donations
to help with medical costs and to support Aziz's children during his recovery.
Click here for more information.
Check back soon for more updates.
Correction: The original post stated Aziz's age as 29. He is 31.