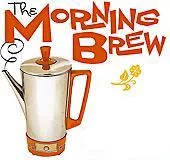 Which is unhealthier: a Big Mac or a Chipotle burrito? The answer might surprise you. The Atlantic did a little compare-and-contrast and discovered that the all-natural burrito might be packing more fat, calories and a lot more sodium than diners expect. The arguments have already begun.
How does Matilida Cuomo, mother of New York governor candidate Andrew Cuomo feel about his girlfriend/Food Network star Sandra Lee's recipe for lasagna? The New York Daily News said, "'I don't know that that's true,' Mrs. Cuomo told NY1 Tuesday about Andrew's purported love of Sandra's lasagna - hardly a traditional approach to the Italian entrée.'You know, maybe she puts cottage cheese because he doesn't want to put on weight, because he's watching his diet, but that's not the way you make a lasagna.'" Lee's recipe in question uses cottage cheese and two cans of tomato soup.
No, President Obama hasn't ordered an investigation of General Mills. The Minneapolis Star Tribune reports that a fake press release led people to believe the executive-level investigation had been launched, as an attempt to make GM stock prices drop.