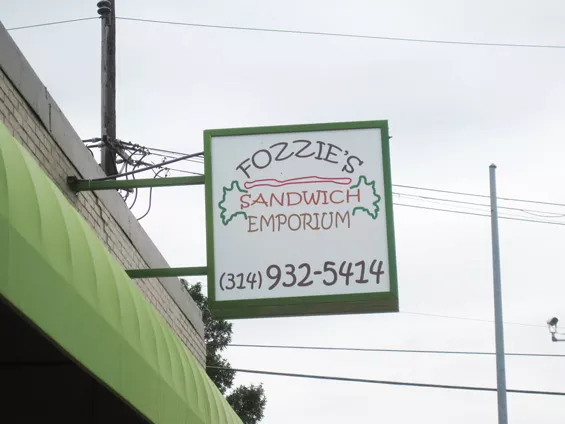 George Mahe first
reported
on Feast (the blog) that the awesomely named
Fozzie's Sandwich Emporium
has opened at 1170 South Big Bend Boulevard in Richmond Heights. The small free-standing building -- formerly a Chinese restaurant, thoroughly renovated -- includes some outdoor seating and, in back, a vegetable garden.
I got my hands on a copy of the menu, which ranges from classics like a turkey club, chicken parm and reuben to originals like "The Pretzel" (ham, pepperjack cheese and honey mustard on a pretzel roll" and "The Gracey" (falafel, roasted peppers, grilled onions, baby spinach and an artichoke-spinach spread). There are gyros, burgers -- including the Minnesota specialty "Juicy Lucy," stuffed with cheese -- and hot dogs. Everything is under $8 (before tax).
Fozzie's is open from 11 a.m.-10 p.m. daily. Call 314-932-5414 for more info.