Spotted a few weeks ago outside Al-Tarboush Deli in the Delmar Loop (winner of Best Way to Ward off Vampires - 2008), this sign reminds us that there are more important things in life than work, even for perpetually busy restaurant owners. Kudos.

See 13 memorable "Sorry, We're Closed" signs

A larger image is below.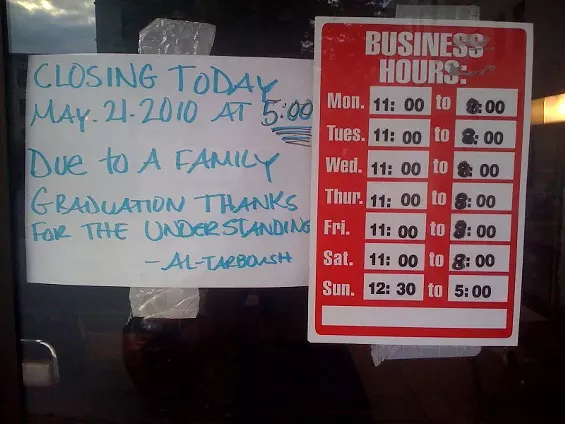 Here are twelve other memorable signs.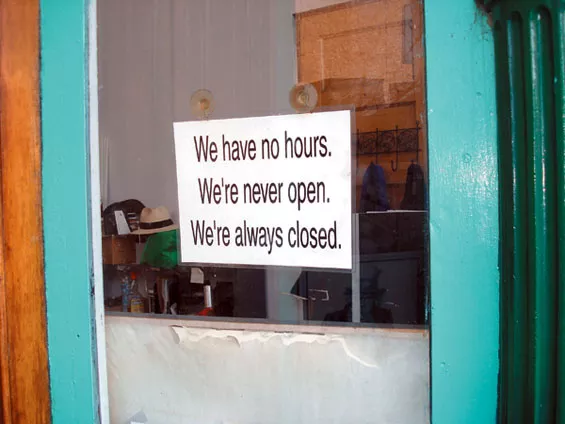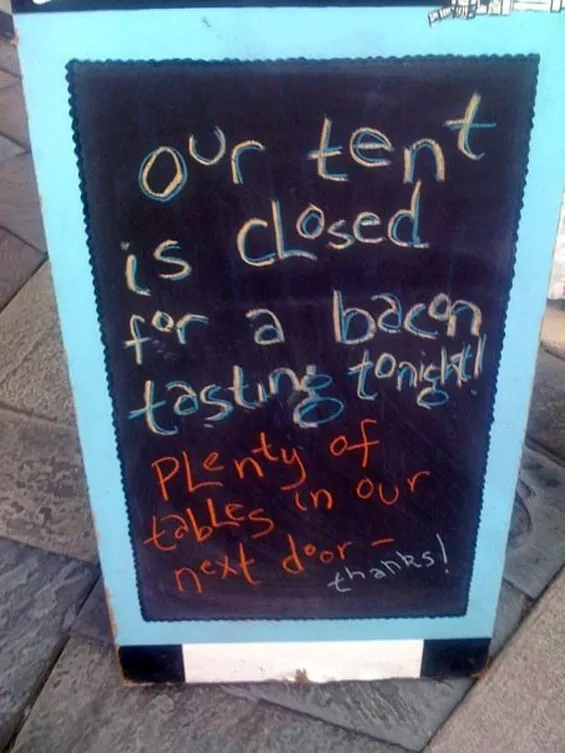 This business at least had a sense of humor about its apparent bad reason for closing.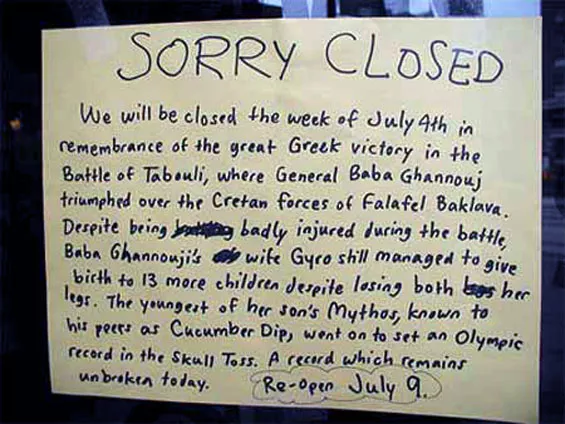 This has been dubbed the Best We're Closed Sign Ever. It is pretty great.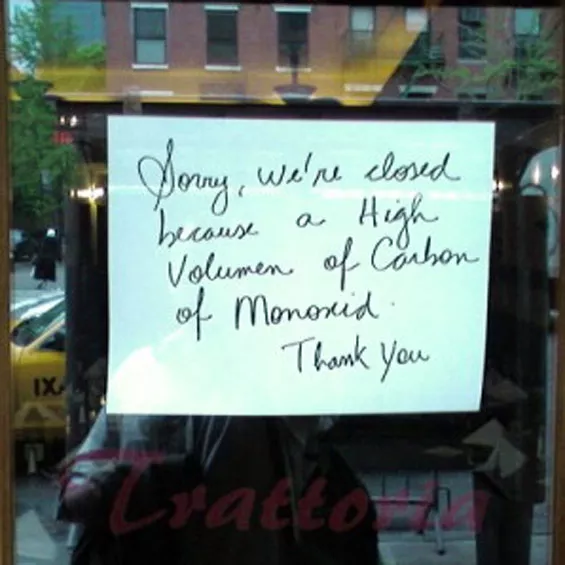 Hold your breath! The proprietors of this business were obviously in a hurry to get out because of the "carbon of monoxid."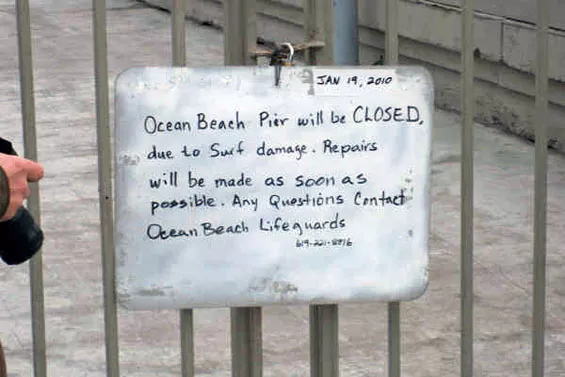 For the uniformed, can someone explain what constitutes "surf damage"?
After 50 years in business, you'd be wise, and classy, to overlook Gene (or Jo's) misspelling.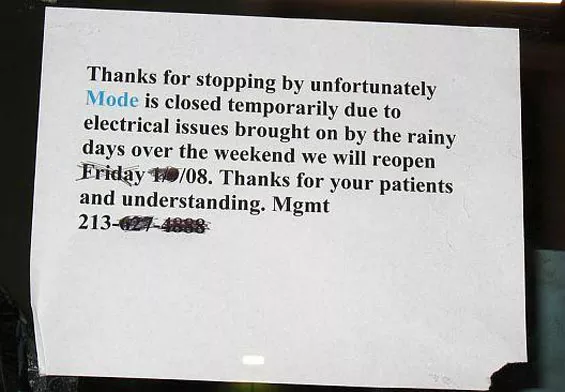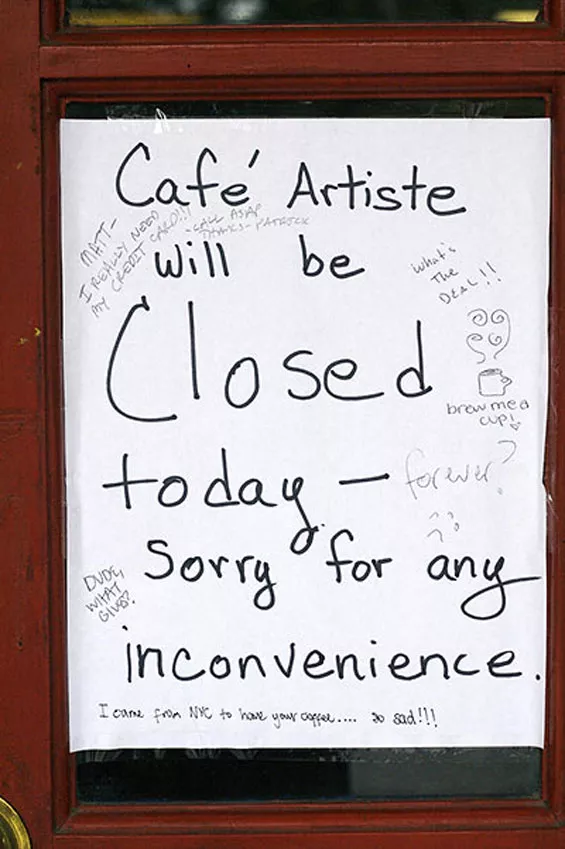 Customers replied to the closing news in a variety of ways on this sign.
Everybody needs a little time off.