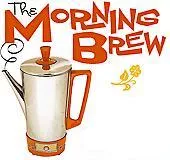 For the first time in over fifty years, Maker's Mark unveils a new product. The Boston Globe reports that the small batch bourbon stalwart, which has never made anything but bourbon, isn't veering too far from what they know best. Their new product? It's bourbon, but with a different recipe and aging method.
It's a culinary school in your pocket! Epicurious' Epi-Log has the info on the latest in the "101 Things I Learned" book series. This time it's "101 Things I Learned in Culinary School", a tiny tome with simple drawings and text that describe professional kitchen terms, meat grades, and how to cope with live lobsters. It's cheaper than tuition and whites.
Manna from heaven! Or, rather, manna from New York City. The biblical treat's actually a dried sap found in the Middle East. The New York Times gives the history of the Book of Exodus dessert, visits with a modern-day spice merchant who imports it, and finds it on local menus.