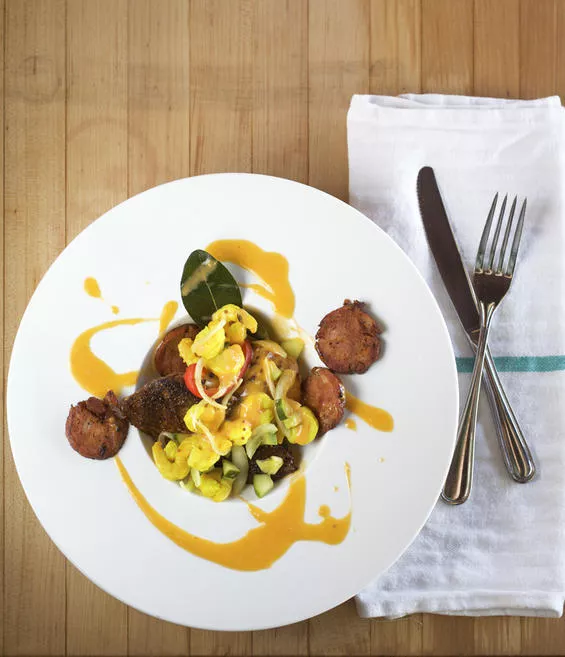 Jennifer Silverberg
Blackened mahi mahi with spoonbread and Best Stop andouille
Welcome to the best new restaurant of 2010 (so far).
My review of Farmhaus
(3257 Ivanhoe Avenue; 314-647-3800) is now available online. To see the restaurant, chef Kevin Willmann and his crew and the food, check out
Jennifer Silverberg's Farmhaus slideshow
.