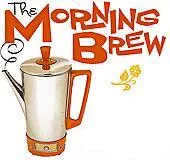 The rest of the world doesn't want our genetically-modified seeds. The Atlantic reports Thai farmers protesting modified rice via opera, Haitian farmers burning bags of Roundup Ready seeds donated by Monsanto, and where modified alfalfa, beets and soy stand in the U.S.
Corporate employees bond over the company's organic garden. WBUR, an NPR affiliate in Boston, reports on employees at Harvard Pilgrim Health Care, who are gardening on company time.
Mmmmm ... meaty! New billboard for Bloom, a grocery store in North Carolina, emits a whiff of grilling steak aroma to entice motorists. Popfi pokes fun at the latest in food advertising.