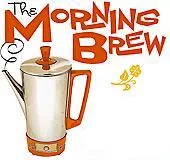 Esquire turns to La Colombe co-owner Todd Carmichael for his opinions on the worst coffee trends. Instead of taking down the obvious targets of McCafe and 600 calorie blended coffee beverages, he goes after expensive equipment, super-knowledgeable baristas, and people who photograph their lattes.
And the worst use of social media customer service award goes to Crumb in Raleigh, North Carolina! Eater reports that after being plagued with bad online reviews and a barrage of email, the North Carolina cupcake bakery dropped its slogan, "So good it makes fat people cry." Turns out, insulting a good portion of the population is bad for business. Also not good for business? A co-owner of said business calling one of the complainers a "fat cunt" on Twitter. The owners blame the Tweet on having a stressful day.
Shockingly, the nutritional advice offered in food commercials might be misleading. Time shares a study from Armstrong Atlantic State University in Savannah, Georgia, which reports that food advertising on television has a powerful affect on how people choose to eat. "The study's findings may not be revelatory to anyone with even a vague understanding of a proper diet, but they do remind us that television and mass-media messages wield great influence over our behavior."