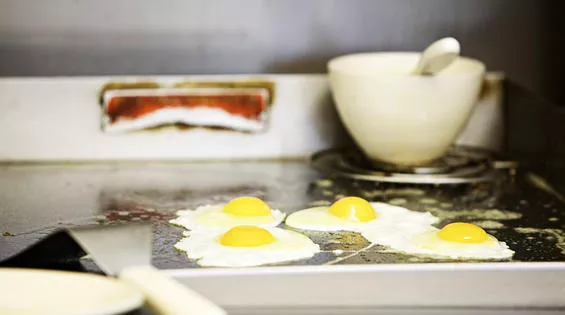 Jennifer Silverberg
You can fry a lot of eggs in twenty-four hours.
In this week's feature story, "Counter Intelligence," the
RFT
takes you on
a 24-hour tour of St. Louis' 24-hour restaurants
.
Courtesy
,
Uncle Bill's
,
Eat-Rite
, the
Buttery
: We visit all the usual suspects -- and a few places that might surprise you.
What's your favorite 24-hour restaurant? Take part in our poll after the jump. Voting continues until end of the day Monday!
Please note that you can enter your own choice. Voting ends at midnight on Monday.