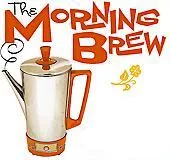 Remember Food Network's "Calorie Commando"? Neither did we, until CNN reported that he's being held on charges of hiring homeless people in a murder-for-hire scheme.
Because the rice-growing bra isn't enough, Trendland introduces A Matter of Taste by Fulvio Bonavia, an art book featuring haute couture made of food. Who doesn't need a belt made of anchovies?
Six months after Gourmet's demise, where are their former readers and advertisers? According to The New York Times, they've vanished. Instead of flocking to Bon Appetit, as publisher Conde Nast had hoped, readers and advertisers have flocked to lower-end magazines like Rachel Ray Everyday, Food Network Magazine, and Taste of Home.