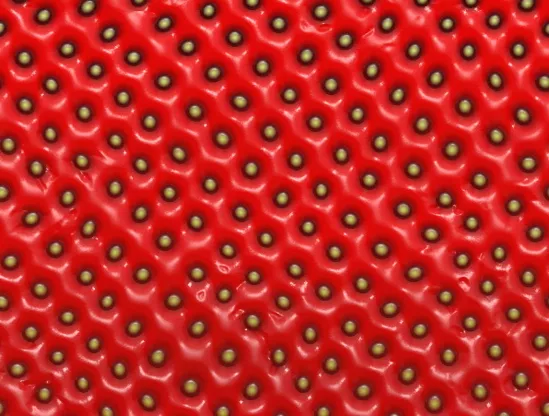 It's prime time for local strawberries, and Eckert's in Belleville, Illinois, will celebrate this year's strong crop with its annual Strawberry Festival on May 15, 16, 22, and 23.
"The crop has been plentiful so far and looks good for this weekend and into next week," reports Amanda Morgan of Eckert's.
To take a wagon ride across Green Mount Road to the strawberry fields and pick berries from the vine, you'd best plan ahead. Early birds get the best of the crop.
"Weather permitting, pick your own will be open from 9 a.m. to 6 p.m. It all depends on how many pickers come out and if the sun is out this week as to whether or not we will be open both days," says Morgan. "Pick your own is $2.09 per pound."
While the strawberries are the stars of the festival, there's no lack of other local goodies. The Eckert's store expects to have artisan lettuce and asparagus from the Midwest, in addition to the homegrown strawberries and the usual supply of locally produced meats and cheeses, in-house baked goods and Illinois wines.
In addition, Eckert's will feature live music, rides for the kids, festival foods and strawberry treats in the custard shop, restaurant and bakery. On May 23, the orchard is pairing with Gateway Hostelling International for the Strawberry Bike Ride, wherein participants can ride 14, 22 or 41 miles through the southwestern Illinois countryside. Registration begins at 8:30 a.m. at Eckert's in Belleville and costs $12 per rider. Kids under twelve and Gateway Hostelling International members get a discount.
The Strawberry Festival kicks off a busy summer for the farm, which is undergoing an expansion of the country store and restaurant. The 22,000 square foot facility, which will include an expanded selection of local meat, and a culinary classroom, is scheduled to open on July 6 -- with even more celebrating.
Eckert's Country Store and Farms Strawberry Festival 951 South Green Mount Road Belleville, Illinois 618-233-0513
May 15, 16, 22, and 23 9 a.m. - 5 p.m. Free admission