Needing to unwind after a hard day of Earth advocacy? Or perhaps you just want to give your corporate master the virtual finger after being trapped in your cell cubicle, increasing shareholder value, all day? In either case, you can do so in a way that's friendlier for the planet we all share. Gut Check is here to help you cut through the green-washing and find truly double capital-G Good Green drinks.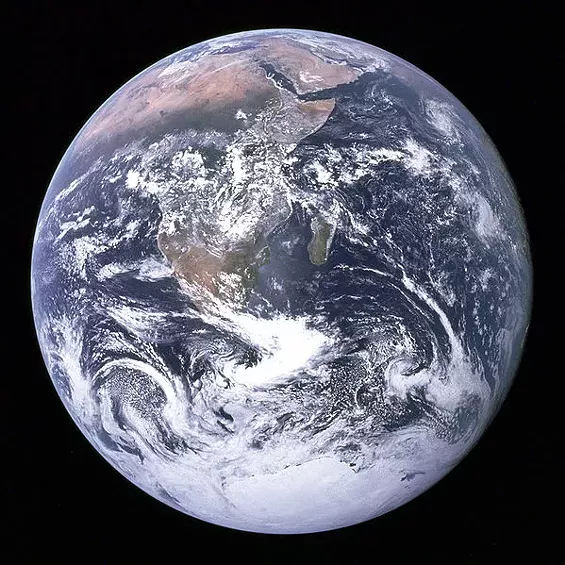 Raise a glass to Mother Earth.
Beer:
The Good: Lots of local options; efficiency aligns with cost-savings, so brewers have extra incentive.
The Bad: Few organic ingredients; Big Ag is a prime player in malted barley; high transportation impact.
Beer production is an energy- and water-intensive process. The more breweries that can reduce and reuse the heat and water necessitated by their activities, the more environmentally-friendly they'll be.
But there are also hard to quantify impacts, particularly regarding transportation. How do the ingredients get to the brewery? How far do they travel? These are incredibly difficult for the consumer to gauge due to the sheer number of variables involved. But what's easier to single out is post-production transportation: How far does the beer travel to get to the bar or the beer store, and how efficient is that transport?
On this front, local beer wins hands-down, with the best being beer served at its point of production. Of local breweries,
Schlafly
is the current king of sustainable practices, with a firm and long-standing commitment to improving its environmental impact. We suggest hitting up either the
Tap Room
or
Bottleworks
locations for a pint.
Schlafly considers its impact in everything from building design to equipment purchases to sourcing local ingredients for its menus,to support for environmentally-minded local groups like Slow Food and St. Louis Green Drinks.
Second choice would be to hit one of the other fine local brewpubs in St. Louis for a pint, like Mattingly Brewing Company (we love the Black Sky Stout Porter & the Hoptimal Munition APA), Buffalo Brewing Co. (the Rye IPA is terrific), or Six Row Brewing Company.
If you must make do with bottled beer from afar, Gut Check suggests Sierra Nevada. While many breweries are tackling environmental initiatives, Sierra Nevada has done it for so long and on such a large scale that it's definitely the pace-setter.
A brief run down? Solar arrays and a 1-MegaWatt fuel-cell system that can provide 100% of itspower needs, efficient heat and CO2-recovery systems, on-site water treatment and biofuel-production plants and -- the big one -- its own rail spur for delivery of ingredients and shipment of beer. That last one is a biggie when it comes to picking up Sierra Nevada at the store, as rail shipping is much more efficient than trucks.
Wine:
The Good: Lots of sustainable and organic grape farming.
The Bad: High transportation impact; little local wine seems to practice sustainable agriculture.
Grape farming has seen a great awakening to sustainable methods over the past two decades. Among quality producers, reducing or eliminating chemical fertilizers and pesticides are the norm, and many practice organic methods whether that word appears on the label or not. Key buzz words to look for include "sustainable," "natural" and "biodynamic." Of these, biodynamic is by far the most meaningful, referring to a rigid form of natural agriculture, while the others are subject to malleability, particularly in the hands of a marketing department.
Missouri certainly has its share of wine producers, but they seemingly are not on board with this trend. You do get the benefit of a low transportation impact. Gut Check has always had good luck with wines from Blumenhof Vineyards & Winery, but you probably have your favorites as well.
A huge component of the energy used in wine is the production of the bottle as well as its transport to the winery and then through the retail chain to the store where you purchase it. Look into alternative packages that don't use as much energy to create or ship.
Spirits:
The Good: Saving energy and saving money work hand-in-hand; more bang for your shipping buck due to much higher alcohol level.
The Bad: Few local options, but they're starting to become available.
Find your hometown spirit(s) at the Stable.
The local entries are the big star in this category, even if there are only a few. Both Square One Brewing & Distilling in Lafayette Square and Amalgamated Brewing, housed at The Stable, are producing spirits. You'll need to stop by Square One to pick up a bottle of one of its products, but it currently offers its Aquavit, Mello Cello, Whiskey and Gin for purchase. Meanwhile, Amalgamated Brewing has released its 85 Lashes Rum into distribution; it's available at some fine wine and liquor shops in both Missouri and Illinois.
Less obvious is 360 Vodka, a widely-distributed and advertised brand from the McCormick Distillery, which is located north of Kansas City in Weston, Missouri. While much of the distillery's talk about its product centers on the eco-friendly packaging, the big one for Missouri greens is the use of local grain to produce the spirit. Combine this with the energy-efficiency measures the distillery has installed and the short distance from the distillery to St. Louis, and this is a very good green option.
If brown spirits are your thing, there's an up-and-coming region producing more than a few that's also about a four-hour drive away -- this time to the east. But since tomes have already been dedicated to bourbon, we'll let you explore those on your own (though we can't resist mentioning the outstanding bargain that is Buffalo Trace Bourbon, about $16).