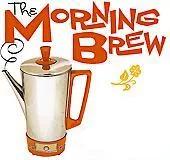 The FDA gives a boost to small organic farms with a variety of new efforts to improve conditions for farmers. "Guys, this is your window - use it," USDA Deputy Secretary Kathleen Merrigan told organic farmers and the companies that work with them on Wednesday. According to the San Francisco Chronicle, the plan coincides with Michelle Obama's healthy eating campaign.
Fire up the boiling pot. The Chesapeake Bay's producing the highest numbers of blue crabs since 1997, according to the Baltimore Sun. The increase comes after two years of commercial fishing cut-backs after scientists warned that the Maryland and Virginia crustaceans were in peril.
The producers of King Corn focus on urban farming. In their new documentary Truck Farm, filmmakers Curt Ellis and Ian Cheney drive around Brooklyn with a garden planted in the bed of their truck. Eating Well Magazine has an interview with Ellis and Cheney, and the film's trailer.