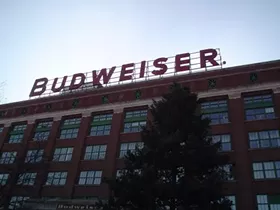 The
Brewers Association
has released its annual list of the
top 50 craft and overall breweries
by volume. The
St. Louis Brewery
, maker of
Schlafly
beers, ranked #41 on this year's list of craft brewers, up from #50 last year.
Boston Beer Co., maker of Sam Adams, is #1 among craft brewers; Kansas City's Boulevard Brewing Co. is #9.
Among all brewers, St. Louis'
Anheuser-Busch InBev
is #1, followed by MillerCoors and then -- thanks a lot, all you dirty, bearded hipsters! -- Pabst Brewing Co.