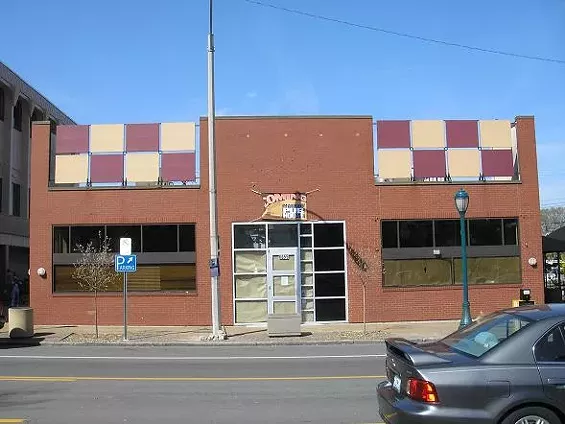 Ian Froeb
The Market Pub House, slated to open in May
Restaurateur
John Racanelli
has announced that his property at 6655 Delmar Boulevard will reopen as the
Market Pub House
. According to his press release, the new venture will feature casual appetizers and entrées -- spring rolls, burgers, housemade pastrami -- in the $5-$7 range. According to the sign outside the space, the Market Pub House is slated for a May opening.
The space was previously
Racanelli's Cucina
, a sit-down restaurant serving a more upscale style of pizza than local chain
Racanelli's New York Pizzeria
. Racanelli's Cucina, which also sold Racanelli's regular pizza from a separate area on one side of the restaurant, opened in November of 2008 and
closed in February of this year
. For Delmar Loop denizens jonesing for their by-the-slice fix, Racanelli does plan to open a separate spot serving his New York-style pie.