Justin and Danielle Leszcz, as the headline of this week's Café column reads, "chucked the 9-to-5" in favor of turning their property in suburban Affton into a working farm.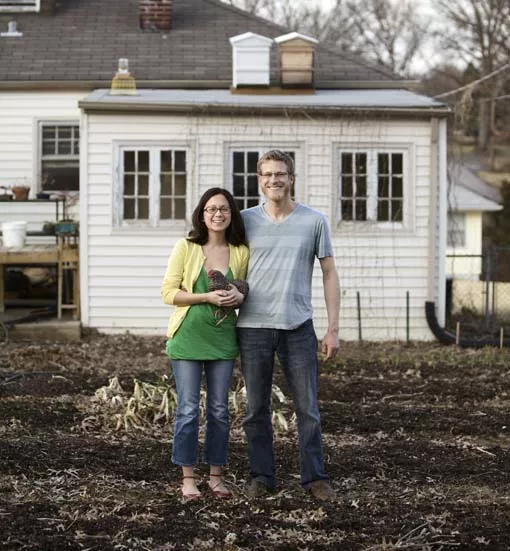 Photo: Jennifer Silverberg
A portrait of Danielle and Justin Lexzcz for our story this week. Photos from their Twitter account account below. See the full slideshow here.
While farmers of generations past kept journals of their day-to-day agricultural and livestock work -- charting crop growth and yields, livestock head counts and the like -- in 2010, Justin Leszcz uses a more contemporary medium: his Twitter account. While @YellowTreeFarm has just shy of 200 followers as of this writing, it has no shortage of photos documenting the progress of the farm in this St. Louis suburb.
To accompany this week's story, here's a photo slideshow highlighting the various activities, crops and livestock raised on this St. Louis County farm.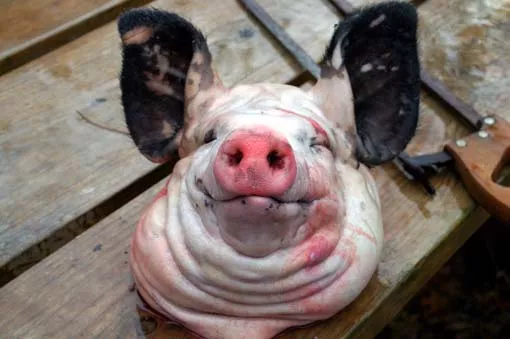 Urban pig slaughter complete. Offal is on ice. Large & small intestines are clean, took about four. Stomach is next. Nothing gets wasted. (November 2009) See the full slideshow here.