Gut Check reported last month that Lampert's Plush Pig Barbeque appeared to be moving from its digs on Forsyth Boulevard in Clayton to Rock Hill. Signage is now up at the old Café Brasil spot at 2811 South McKnight Road, at the intersection of McKnight and Manchester.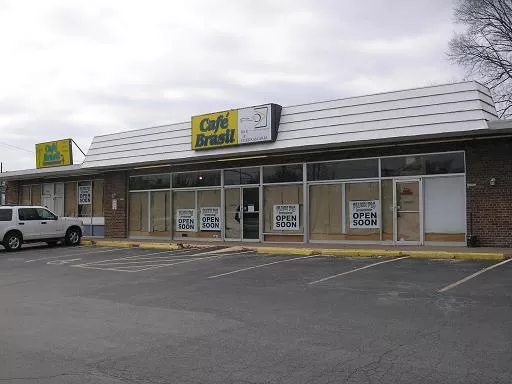 Ian Froeb
From one barbecue to another: Lampert's Plush Pig takes over Café Brasil.
No word yet on when the new location, pictured above, will open. As I pointed out in my post from February, this spot is especially intriguing, as it is across Manchester from a Bandana's Bar-B-Q location.