As I mentioned in
today's post
about National Pancake Day at IHOP, yesterday was, in fact,
National Margarita Day
. I couldn't let the holiday pass without partaking in a (belated) celebration of some sort, even if I had to sit alone at the bar like the functioning alcoholic I am*, watching
Rome Is Burning
with (thank God) the sound muted.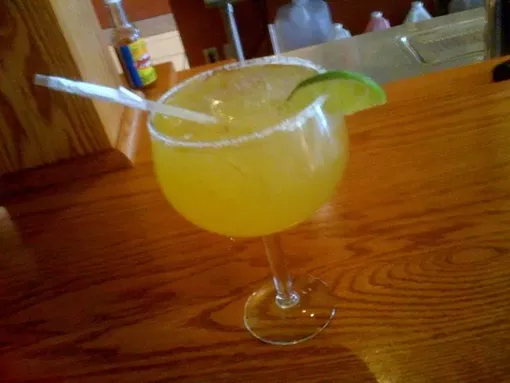 You know the drill. Guesses in comments. Hints forthcoming if one of the usual suspects doesn't get it right soon.
* - Just kidding, Mom.
Update
: (Tuesday, 2.22, 5:50 p.m.) Well, crap. Reader Kenneth correctly guessed that this large bowl of pre-mixed meh came from
Mi Ranchito
. I gotta make these things more difficult.