This week I visit
Mama Pho Vietnamese Restaurant
, which opened last November in the former McDonald's at 3737 South Grand Boulevard.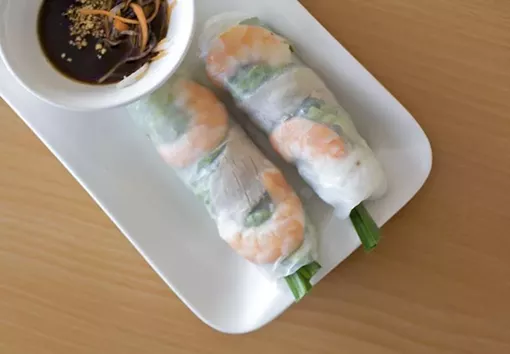 Follow me after the jump for a sneak preview of my review.
Visit at the right time -- a weekend lunch, say, Disney Channel programming blaring from the two flat-screen TVs, parents hunched over steaming bowls of pho, their kids plowing through plates of plain rice and sweet grilled pork -- and you might believe Mama Pho remains a branch of the fast-food empire. Everything feels so casual, so commonplace, that it comes as a shock when your server hands you a laminated menu on which the closest thing to a McDonald's milkshake is a durian smoothie.

Visit
the RFT restaurant page
late tomorrow afternoon or check back here Wednesday morning to see what I think.