Awesome! We asked a Pizza Hut PR flack to explain why they're seeking the lamest pick-up lines.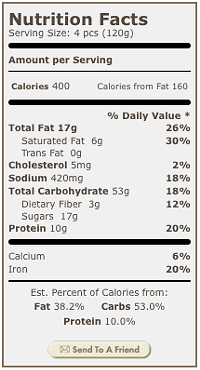 The nutritional informaton for an order of HERSHEY'S® Chocolate Dunkers®.
Is this really a good idea, to let your tried-and-true pick-up lines out in the open, for romantic rookies try to execute, and have them become watered down and played out from overuse?
"It's just a fun way that we can engage our followers on Twitter, and everyone loves sharing cheesy pick-up lines," says Sarah Rosanova, a PR flack for Pizza Hut, by phone from Chicago.
Fair enough. And extra credit for the use of "cheesy"!
"Valentine's Day is all about cheesy pick up lines," echoes Pizza Hut Tweetologist Alexa Robinson. (OK, enough cheese.) "As a Southern girl, one of my favorites is, 'Are you from Tennessee? Because you're the only ten I see!' I'm excited to see what other people send in."
That's a tried-and-true classic and works with an amazing success rate on Tennesseeans, we're told.
A few other awful pick-up lines put forth by the pizza purveyor:
"Hope you know CPR, because you take my breath away."
"Did it hurt...When you fell from heaven?"
"You must be tired. You have been running through my dreams all night."
"I have had a really bad day and it always makes me feel better to see a pretty girl smile. So, would you smile for me?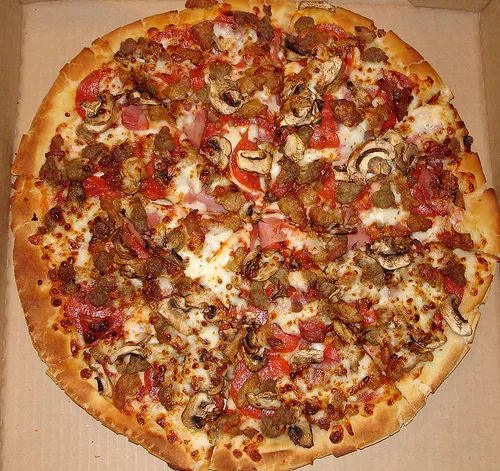 A Meat Lover's pizza from Pizza Hut. If you're going to eat and tweet on your phone, make sure own one of these (below).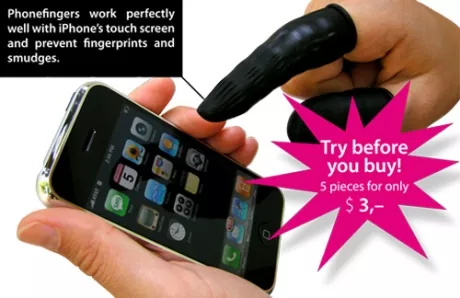 This is the recommended protection for tweeting while eating.
Now that you're prepared, begin the tweeting your pick-up lines. Here's a suggested one below.
If it wins, look for an HERSHEY'S® Chocolate Dunkers® taste test soon.