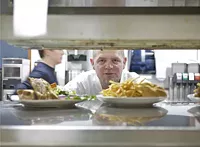 Jennifer Silverberg
Hanley's Grille & Tap owner Jeff Constance
My review of Hanley's Grille & Tap
is now available online. Hanley's is located in West County Center in Des Peres, on the first level by JC Penney's. You can view the menu and more at
the restaurant's website
.
In this week's
Back of the House slideshow
, Jennifer Silverberg shows off the restaurant, its kitchen and the food.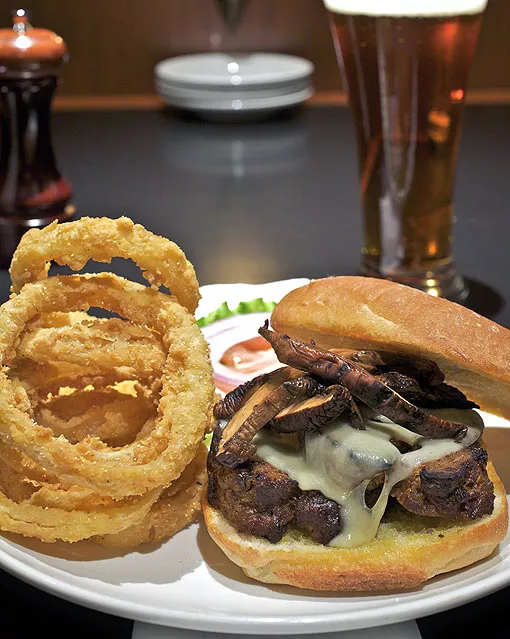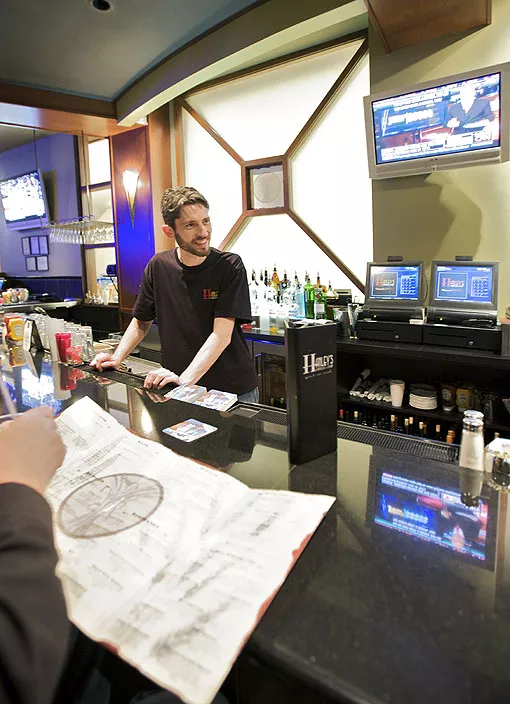 Photo: Jennifer Silverberg
The buffalo-style burger is grilled and basted with a house sauce, Monterey Jack cheese and a house mayonnaise. And is shown here with French Onion steak fries, which Jeff tells us has not been a regular offering, but after this photo shoot, will probably become one. See more photos from inside Hanley's in this slideshow.