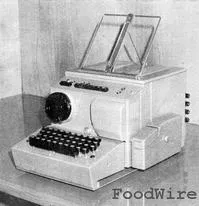 Look: You don't want to get anywhere near a restaurant on the Friday and Saturday before Valentine's Day.
Operation Food Search
has a solution -- and, as a bonus, you can help provide food to the needy. The organization is hosting
Operation Heartfelt
, a fundraiser, from 7-10 p.m. Saturday, February 13, at the Magic Chef Mansion (
3400 Russell Boulevard
).
Operation Heartfelt will feature food from Catering St. Louis and Bissinger's, live music and an auction of various food-related items -- including a plane ride to Sikeston to visit
Lambert's
, where they have those throwed rolls. Tickets are available at $100, $250 and $500. Call 314-726-5355 ext. 19 to purchase tickets.