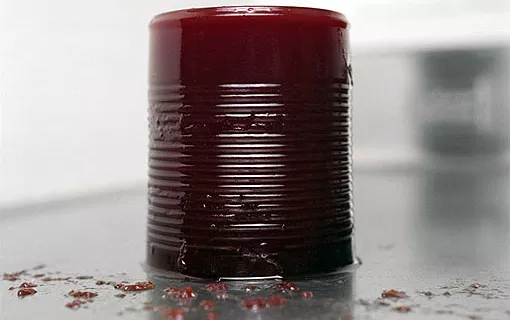 November was all about Thanksgiving -- though not in the traditional sense. No, our Thanksgiving was all about booze. (Or maybe that is traditional.) Anyway: The Beertender told you
what beers to drink
with Thanksgiving dinner, the Noble Writ discussed
how to pair wines with your feast
, and we listed what you need for
a true dive-bar Thanksgiving
. The rest of the month after the jump.
News
Mobil gives
Tony's
four stars....
St. Louis Pizza Haus
closes....A new chef and menu for the
Delmar Restaurant & Lounge
....
Sanctuaria
opens in the Grove, serving "wild" tapas....Gerard Craft opens
Brasserie by Niche
in the Central West End....Washington University takes a stand against
underpaid tomato pickers
....
Balaban's Wine Cellar & Tapas Bar
opens in Chesterfield.


WTF?
New York discovers
gooey-butter cake
, while Seattle enjoys
St. Louis cuisine
....The
dirtiest coaster
you've ever seen....The battle of
the "late-night" Doritos
....A
babe smackdown
: Tilted Kilt vs. Brick House Tavern + Tap....NBC deems
PETA's Thanksgiving ad
too uncomfortable for TV.

Columns
Java Enabled judges the
Midwest Regional Barista Competition
....Chef's Choice profiles Sleek executive chef
Steven Caravelli
....Throwback of the House celebrates the Brady Bunch with
Polynesian Green Beans
....The Sneak attends the
St. Louis International Film Festival
....The Novice Foodie encounters the
Clandestine Chef
....Farmers' Market Share wants you to use
real maple syrup
....Drink of the Week goes old school with a
Manhattan
....The Dive Bomber and
Ted Nugent
, together at last....Stuck to My Ribs finds tasty hot dogs at
Home Depot
....The Sweet Scout explores
deep-fried desserts
.
ReviewsThe Terrace View
Molly's in Soulard
Phuc Loi
Young's Restaurant & Ice Creamery