On Christmas Eve, work was the last thing on my mind. My husband, daughter and I were in Sedalia, Missouri, with my parents, bracing for the incoming snowpocalypse and preparing for the next day's food orgy to honor Baby Jesus.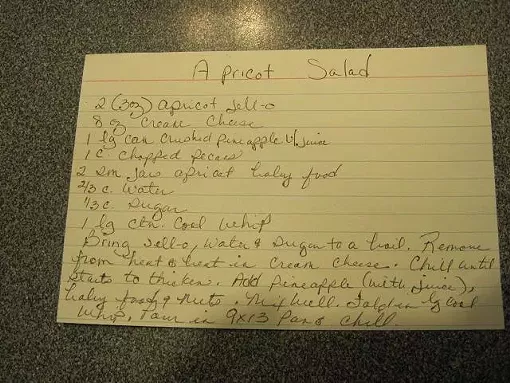 My mom, Maxine, held a yellowed index card with a hand-written recipe for Apricot Salad. "Yuck," I said. I don't like apricots. "What's in that, besides the obvious?"
"Oh, it's not obvious. Guess."
Jelly? No. Jell-O? Of course. Dried apricot a.k.a. mummified human ears? No. Give up?
Apricot baby food!
"Hold on," I said, "let me get my camera."
And that's how I wound up working on Christmas Eve. When my mom's making a Throwback-worthy recipe, without irony, to serve for Christmas dinner, it's a lazy food writer's Christmas miracle.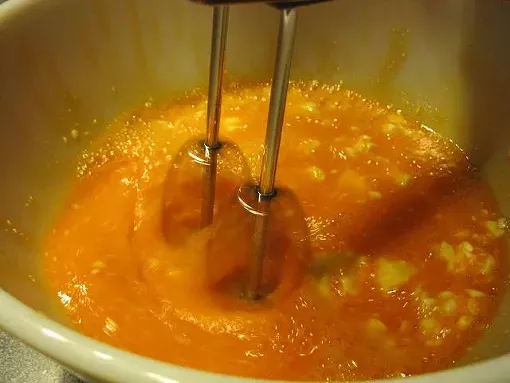 Boil apricot Jell-O with eight pounds of sugar (approximately) and water. Whip with cream cheese. Consider a welding mask for this job, lest molten Jell-O-cheese fly into your face. Add a giant can of crushed pineapple with syrup, Gerber's and chopped pecans.
My mom doesn't own any knives sharp enough to slice gelatin-based salad, but she does have a good variety of gimmicky gadgets, like the
Slap Chop
.
Since Christmas is all about the children, we let my five-year-old chop the pecans while telling her that her Mimi Maxine's gonna love her nuts.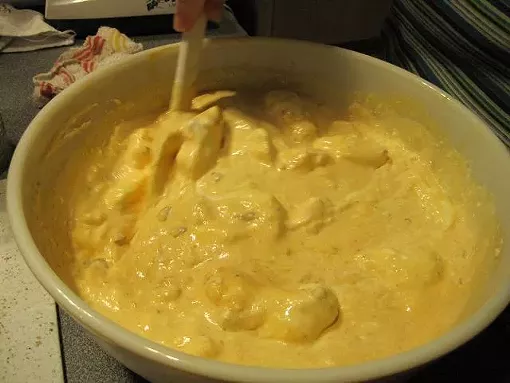 Once the nuts have been slapped and chopped, fold everything together with a carton of Cool-Whip, then chill.
As for my mom, she did a lot of muttering about how we were making fun of her. "I think it sounds good."
Of course she thought it sounded good: 2009 was her year of massive dental work. Baby food and Jell-O are the most exciting things she's been able to eat all year. I think that's why my 83-year-old grandma also liked the salad. She, too, ended the year with fewer real teeth than she had last Christmas.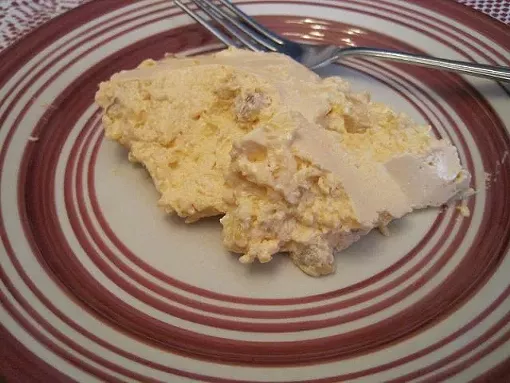 As for the rest of us, eh. It's your basic gelatin-fruit fluff with enough sugar to give those of us with healthy teeth severe dental issues. By next Christmas we'll all look like we have meth mouth. Then who'll be laughing at the baby food and Jell-O dish, huh?
That'll teach you to make fun of Maxine's apricot salad.
Robin Wheeler writes the blog Poppy Mom and is a regular contributor to Gut Check. After years of making and eating fancy food, Robin is sick of it all. She's returning to the basics: recipes that haven't surfaced in three decades. She reports on the results every Monday.