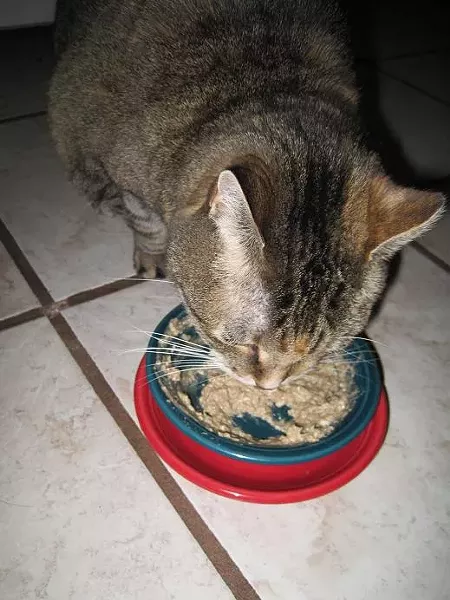 During this week of festivities, who better to consult than Betty Crocker, the grand dame of entertaining? At least, she was the grand dame back in 1960, when
Betty Crocker's Party Book
was published.
Who else would concoct an Eggnog and Wassail Party?
What the hell is an Eggnog and Wassail Party, anyway? It's the socially acceptable way people self-medicated during the holidays 50 years ago. Since drunk people like to eat fat- and protein-laden foods with flavors they wouldn't dream of touching in a sober state, it's the perfect time to whip up some Shrimp-Anchovy Sandwiches.
Cut a bunch of bread into little canapé squares because you have nothing better to do in late December. Combine butter with anchovy paste and spread it on the bread.
I have a problem with anchovy paste. I'm disturbed by the all-encompassing urge I have in the presence of a tube of the stuff to swap it with someone's toothpaste and see what happens. I've never done this, but I don't trust myself enough to guarantee I won't. It's best that I never have this product in my house.
Top the canapés with tiny canned shrimp. When I opened the can, my cat Romi ran to the kitchen, cat udders a-flappin', and howled like she had a chunk of her belly fat caught in a bear trap. I dropped a tiny shrimp to her. She gave it a sniff and then glared at me like I had tried to feed her dog food.
My husband gave me the same look when I offered him a canapé. I think he would have preferred it if I'd swapped his Tom's of Maine with anchovy paste. The man who has joyfully eaten most of the canned meat products I've made couldn't handle a little canned shrimp and some tube fish without gagging into the trash can.
I didn't think it was that bad. That much butter can cure a lot of evil. Still, it tasted like tinny low tide. Combine it with wine from the wassail and whiskey from the egg nog, and your guests will leave some colorful decorations on your front lawn.
Nothing says merry Christmas like a yard full of seafood vomit.
Robin Wheeler writes the blog Poppy Mom and is a regular contributor to Gut Check. After years of making and eating fancy food, Robin is sick of it all. She's returning to the basics: recipes that haven't surfaced in three decades. She reports on the results every Monday.