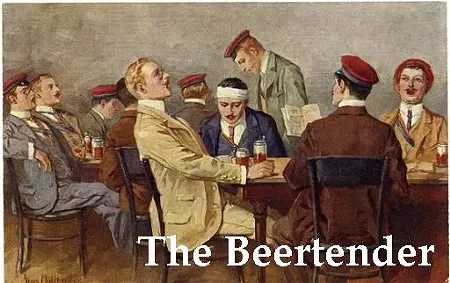 We're in the midst of a nifty little revolution here. After decades of blandness in our food and beverages, Americans have rediscovered their palates. Twentieth-century industrial better-living-through-chemistry innovated the flavor right out of a lot of our foodstuffs, especially beer. But now there is the Slow Food movement: We demand bread that tastes like grain instead of marshmallows, we want vegetables that haven't turned gray sitting in a can, and we want beer that doesn't taste like corn water.
It's the Flavor Revolution. It's Slow Beer.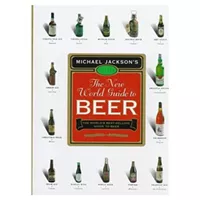 Think about how far we've come in only 30 years. When Michael Jackson published
The World Guide to Beer
in 1977, there were only about 40 American breweries, each making essentially the same beer, all fighting to destroy one another with takeovers and dumb commercials. Now there are over 1,500 breweries here, fueling a culture that boasts the most stylistically diverse lineup of beers on earth. We have embraced the brewing traditions of at least six millennia; we rescued some, reinvented others and gave birth to our own.
But as Americans, we believe it is our birthright to take a good idea and do it to death. That itch for more is what allows us to create revolutions, but it also, at times, takes us too far. At what point does a revolution turn on itself? At what point does the original idea that sparked a change get lost?
When I discovered better beer, I remember searching out the blackest, thickest, craziest stuff I could find. I had just realized that there was beer out there that tasted, well, better, and I wanted to make up for lost time by finding the outer limits of my new tastes. Countless drinkers today are still emerging from their own IndustroBeer haze, and they want an unforgettable experience with each sip. These are the foot soldiers of the revolution, celebrating each new daring experiment that exits a brewhouse.
But others, generally among the officer set, have started putting up their hands and saying, "Enough." They ask a few questions: When did the beer itself become more important than the setting in which it is drunk? Why is a beer that more closely resembles a liqueur considered a greater accomplishment than a perfectly balanced session beer? Is simplicity being sacrificed on the altar of innovation? Can innovation for its own sake take the basic joys out of beer? As a consumer, it's great to have options. But perhaps we have already reached the outer limits as a beer culture and need to rediscover the basics.
Or maybe not. Maybe there's a time and place for every beer. Maybe we are smack-dab in a golden age of brewing and all these different opinions only speak to how successful we are. I think we are rather lucky to be the beneficiaries of a national industry so full of passionate people pushing to deliver the most remarkable products on the planet.
Consider that this industry was decimated fewer than a hundred years ago and then mistreated by the survivors. We've rebuilt an entire brewing industry from scratch in the biggest economy on earth. The craft segment experiences constant market-share increases. The Europeans are actually starting to call us for pointers. Craft beer has even been successful enough to undergo a Prince-style name change, as "microbrew" isn't exactly applicable to million-plus-barrel operations.
Not to mention the lazy media having tired of their ooh-eek Extreme Beer stories. You know the type. "Hey, some guy's brewing a 400-IBU Triple XPA fermented with Bandersnatch yeast and aged in cotton candy barrels with falernum-infused tomatoes. Let's ask this Bud Light drinker what he thinks of it. He thinks it's weird! Hmm, maybe the world isn't ready for craft beer." Gone.
American brewers now have only to ask themselves: How good can our beer get? How big do we want to be?
What does all this mean to the Saint Louis beer drinker? Coffee Stout every Christmas, Kölsch growlers at barbecues, IPA on a Ste. Genevieve wine tour, witbier at a Blues game, saison on the South Side, a Flemish Red in the Central West End, Doppelbock on the Landing, Rauchbier in Chesterfield, English mild in Lafayette Square, imperial stout in Benton Park and ESB at my buddy Joe's house. That's what it means.
Matt Thenhaus is a Saint Louis bartender who believes there is a time and place for every beer. He blogs about beer every Wednesday.