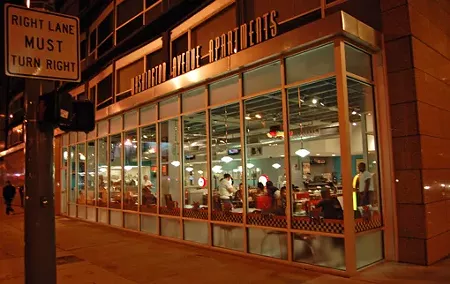 12th Street Diner on Friday, located below the Washington Avenue Apartments.
Although
it opened back in August
, the
12th Street Diner
(
1137 Washington Avenue
) hosted a
"grand opening" of sorts
on Friday night. Here's an early look at the exterior of the diner and some of its menu choices.
The diner is open 7 a.m. to 11 p.m. Monday through Thursday. It's open 24 hours on weekends, and closes at 3 p.m. on Sundays.
The owner of 12th Street Diner,
Eyad Tammas
, also operated
Copia Urban Winery
, which was
gutted by fire
; the police determined it was arson, and the man charged with the crime was
a former employee
. He was
later sentenced to five years in prison
.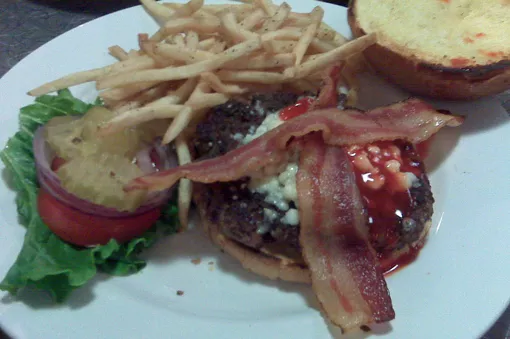 The "Chuck Berry Blues Burger," which is, according to the menu, "topped with Blue cheese, bacon and spicy Buffalo sauce."
Perhaps the most interesting item for some, spotted on the menu on Friday night, is the "BLAT," a traditional bacon, lettuce and tomato sandwich on wheat, in which the "A" stands for avocado.