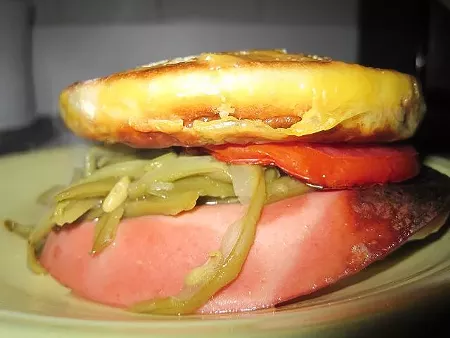 When considering Throwback recipes, I try to be fair to foreign cuisines. Just because a culture's eating habits are different from our own doesn't automatically make it a target for mean-spirited pithiness. Sometimes, though, it's hard -- especially when it comes to Scandinavian cuisine.
I have three Scandinavian cookbooks from the mid-1960s. In all of them, I've found recipes so dire that I thought surely they were jokes.
Nope. That's just Scandinavian cuisine. It's bland, pale and, for me, a little scary.
The Scandinavian Sandwich in 1972's
Better Homes and Gardens Jiffy Cooking
is a little scary for different reasons. The first being obvious: It's a horrible, terrible concoction with screwy instructions that doom it from the get-go.
The second is the un-Scandinavianness of the recipe. There's no explanation given for the name and nothing like it in any of my real Scandinavian cookbooks. Split an English muffin, toast it and put butter and mustard on both sides.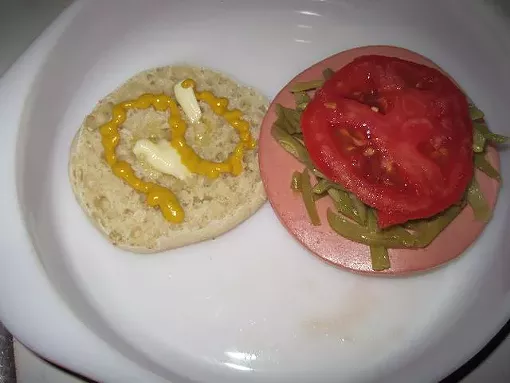 On one of the halves place a slice of bologna (as in the city in Italy), a quarter cup of French-style green beans and a slice of tomato. Place under broiler for ten minutes. After six minutes, grab the fire extinguisher. Leaving a sandwich in a broiler that long is going to set it on fire.
Maybe that's the Scandinavian part. It's cold up there. All the fat in the butter and bologna makes a good source of heating fuel.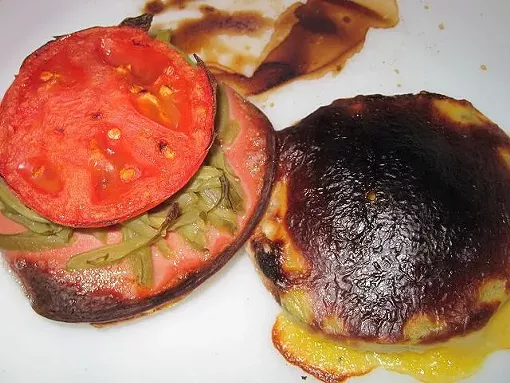 When the fire's out, add a slice of American cheese and return to the broiler until the cheese begins to melt. Which will happen as soon as the cheese hits the napalm butter ball of a muffin. Put it under the broiler, and it's going to burn on impact.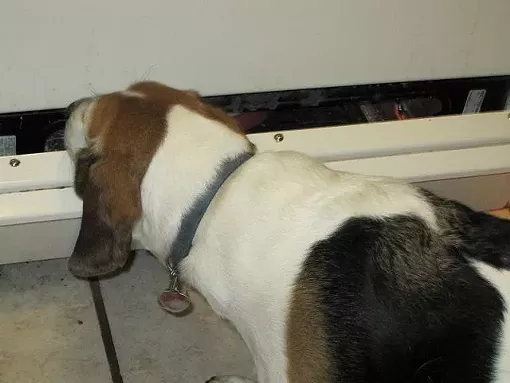 The smell of burning bologna made my stupid little dog Murphy go completely ridiculous, and she kept sticking her head in the broiler. Murphy is fearless when it comes to food; she's been known to eat live bees.
The Scandinavian Sandwich, with ingredients from England, America, France and Italy, has one thing in common with Scandinavian cuisine. It tastes like flavorless crap. It's char and mush.
Murphy loved it. We're going to change her name to Yrsa. It's Nordic for "she who eats burnt crap and bees."
Robin Wheeler writes the blog Poppy Mom and is a regular contributor to Gut Check. After years of making and eating fancy food, Robin is sick of it all. She's returning to the basics: recipes that haven't surfaced in three decades. She reports on the results every Monday.