October has ended its wet, wet reign, so we look back on the soggy month's restaurant openings and closings. As always, if I missed one, please let me know in the comments. Gracias in advance.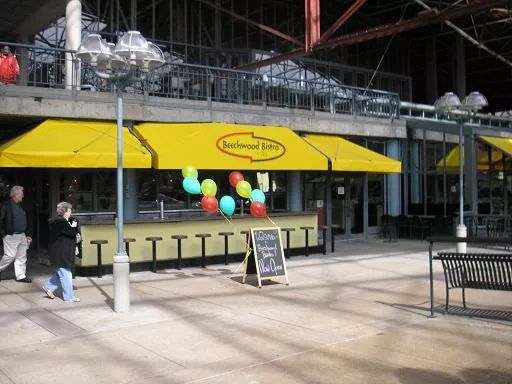 Ian Froeb
Beechwood Bistro by Sage fell victim to the Union Station curse.
Openings
The Wedge
(under new management)
Sevens
(Casino Queen)
Las Palmas
(Maplewood location)
Pi
(Kirkwood location)
Foam
Closings after the jump...
Closings
Chouteau's at 39th
Ozzie's Restaurant & Sports Bar
Baan Thai Express
Maid-Rite
Crepes in the City
Beechwood Bistro by Sage
Espresso Mod