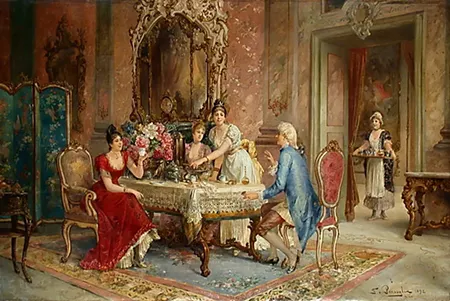 My companion is not a "tea room" kind of guy. In fact, he winced a little when I suggested the
London Tea Room
for lunch. Still, he plays along, even when I propose ordering tea for two. Knowing that black coffee is more his style, I resist the frou-frou flavored options in favor of the London Tea Room Blend, an austere and balanced black tea blend. Upon ordering a half-sandwich and soup combo, in which bacon is featured both on the sandwich and in the soup, he seems a little more at ease.
In fairness to this downtown establishment, the elegant, light-filled space is about as unfussy a place as you can imagine. There isn't a doily or floral print in sight, and the young, black-clad staff is easy-going, yet eager to please. On a day like this one, I don't want to be anywhere else. It's cold and spitting drizzle outside, and the realization that winter is on its way is finally sinking in. Who knows better than a Londoner how to cope with miserable weather? Perhaps that's why the soups are homemade and the tea is strong.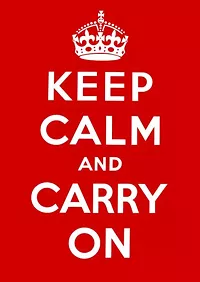 Our tea arrives in a blue and white patterned china teapot, which I, for one, find delightful. Fortunately, the cups themselves are simple, geometric, all-white numbers. Admittedly, the burly man across from me -- full beard, black hooded sweatshirt, black t-shirt -- would look, let's say,
out of place
sipping from a delicate little teacup.
This may be the time to mention that one can, indeed, get coffee at the London Tea Room, and it's quite good from what I hear. The restaurant offers espresso and all the usual espresso-based drinks as well. Don't get me wrong, I like coffee as much as the next guy. Coffee is butch. Sometimes a shot of espresso in the afternoon is just the slap in the face I need.
Other days, when crawling out from under the covers seems a monumental task, only a nice cup of tea with a bit of milk will do. In dire situations, go for the Monks' Blend, black tea scented with grenadine and vanilla, as comforting as whiskey to the brokenhearted, as soothing as mother's milk to a baby. Pair it with a golden raisin scone, smothered in clotted cream. If prevented from so indulging by masculine pride, try the Lapsang Souchong, described on the menu thusly: "A bold tea for the adventurous. Smoky and robust, redolent of campfires, whiskey, and cigars. Churchill drank it when he wasn't trying to get drunk." While this black tea, smoke-dried over pinewood fires, may lack delicacy, it certainly will strengthen one's resolve.
When sharing a pot for two, the London Tea Room Blend is the perfect compromise. As Deborah Kerr's character says in the 1956 film
Tea and Sympathy
, "Manliness is not all swagger and mountain climbing. It's also tenderness." We eat lunch. We solve the
New York Times
crossword. (OK, partially solve.) I pour for him. The mountain can be conquered another day.
Alicia Lohmar is a south-city dweller and accomplished drinker, to which she credits her German ancestry and Catholic upbringing.