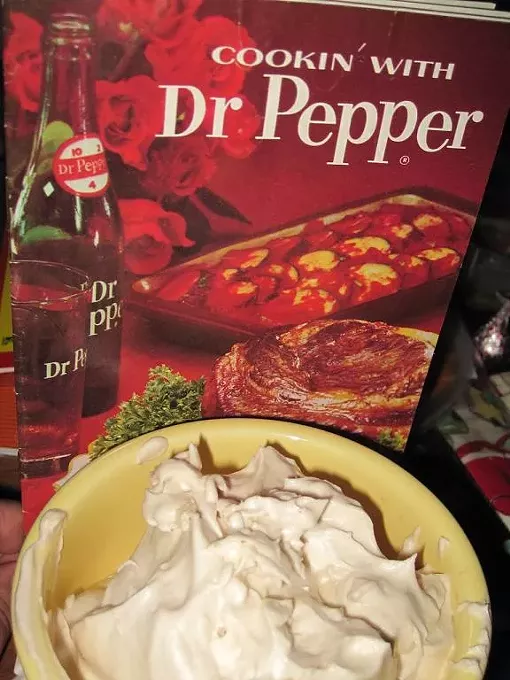 I don't have a problem with occasional soda-based cooking. My mom's made
beans with Dr Pepper
for years, and I don't think I've found a chocolate cake better than
Coca-Cola Cake
. So when
Kelly
gave me a copy of 1965's
Cookin' with Dr Pepper
, I didn't think I'd find anything Throwback-worthy. Sweet potatoes glazed in Dr Pepper? I'd eat that.
Actually, in looking through the book, that might be the only decent recipe. I was distracted from the awfulness of Bean Dip à la Dr Pepper when presented with recipes using Diet Dr Pepper, which was introduced in 1962 to sluggish sales. People thought
Dietetic Dr Pepper
was intended for diabetics, not people who want delicious Strawberry Bavarian with about 20 calories.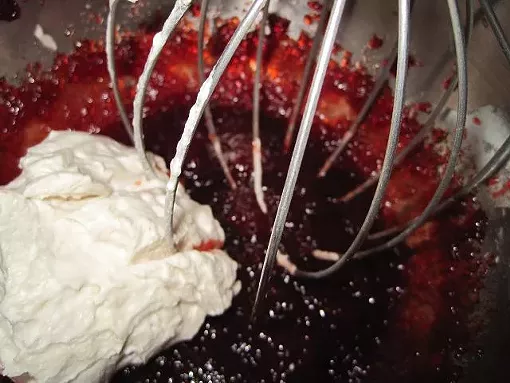 Make some low-calorie strawberry gelatin with equal parts cold and boiling Diet Dr Pepper. Make some
Dream Whip
, substituting Diet Dr Pepper for milk. Milk is fattening and makes bones dense, which interferes with sveltness. When the gelatin's slightly firm, beat some of the Nightmare Whip. Chill until firm.
I didn't get the true 1965 experience with my Strawberry Bavarian, since Diet Dr Pepper's been made with aspartame since the late 1980s. I'm old enough to remember pre-aspartame diet sodas. Snickers and orange-slice candies were the only things capable of counteracting their battery-acid aftertaste.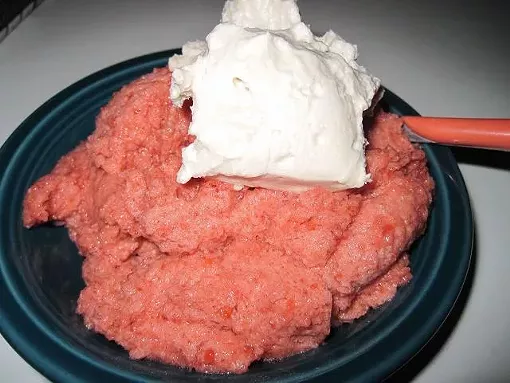 Not that aspartame did much good. Both the gelatin and the Dream Whip took on acrid odors when mixed with Diet Dr Pepper. Overpoweringly acrid. It tasted slightly less burnt. More tangy and bitter.
This might be the least-natural food item I've ever eaten. Only the animal by-product collagen in the gelatin came from nature. I guess it's possible that the oily finish of the Dream Whip came from petroleum wrought from old dinosaurs. Otherwise, we have a completely factory-made concoction -- and, damn, does it show. It's a melange of chemical aftertastes with an addictive power that compelled my husband and I to keep eating, despite saying, "This is so weird," and "It's making me gag so why can't I stop eating?"
Because only Dr Pepper tastes that way.
Robin Wheeler writes the blog Poppy Mom and is a regular contributor to Gut Check After years of making and eating fancy food, Robin is sick of it all. She's returning to the basics: recipes that haven't surfaced in three decades. She reports on the results every Monday.