I was raised a Christian sneak, which may have repercussions in my evangelical fervor for spreading the gospel of eating what you want, when you want. One thing that always disappointed me about the Bible as child, though, was that Moses and David and Jesus were hard to understand. I liked Jesus best because he told the best stories -- and, honestly, my parents should have known what I was to become when I was so very interested in turning water into wine or producing loaves and fishes from rarefied air.
I thought the biggest problem with the Bible was that it didn't address my actual concerns, chiefly: What does God eat? How come all the killing's at the front of the book? Seriously, pets go to Heaven, right? What causes seasons?
In the absence of clear answers from the Bible, I filled in myself with mythology. God probably eats ambrosia and all the killing's at the front because it took a long time for Hope to work its way out of Pandora's box. Pets definitely go to heaven, but it's like pet Valhalla where they can run around all day and never get tired before a giant feast. These things were as real to me, as valid, as cosmically understandable as anything in the Bible. I had an admirably ecumenical view of theology.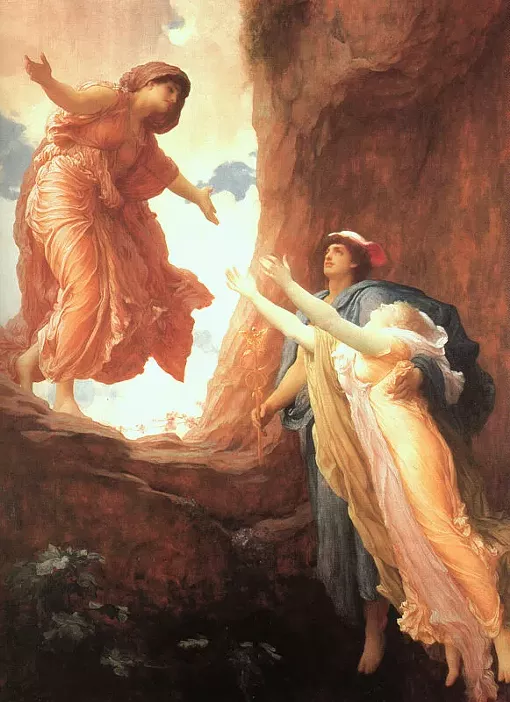 So it was with complete faith that I accepted the myth of Persephone, Demeter's favorite daughter, stolen through a great rip in the earth by Hades, the King of the Underworld. He takes her to be his queen, to rule over the dead but her mother begs for her return. They strike the kind of deal that only makes sense in myth: If she eats any food while in the Land of the Dead, she will never return to the surface world of perpetual summer created by her mother's glowing godly love. So what does she do?
She eats some pomegranate seeds.
They strike another deal: Because the seeds are so small, she will stay for only part of the year. For the rest of the year, she will live with her mother. When Persephone is in the Underworld with her husband, Demeter mourns and winter's chill sets in with a rustle of drying grass. When Persephone is abroad, every living thing flourishes.
Obviously, as a sneak, this myth has further resonance with me. Why would a woman choose to eat the pomegranate seeds, knowing the price? In some versions of the myth, she's tricked into doing it by Hades, who wants to keep her with him. But other versions simply state that she ate them. Did she not know what she was getting into? Did she want to stay? Was she unable to resist the lure of forbidden fruit, offered open-handed in the dark?
Forbidden fruit has been the downfall of many in the Bible and in the auxiliary myths of my childhood. For sneaking purposes this fall, it will be your salvation. I can't tell you how many times I've gone to the theater and observed the dubiously corn-syruped offerings with high-fructose disdain and thought: Not even if they were giving it away. One of the main reasons that I, an ethical sneak, am absolutely no competition to movie theater concessions is that I am not and probably never will be interested in what they're offering. The vague hint of transgression may be the seasoning salt but the food I choose to sneak in is the meal.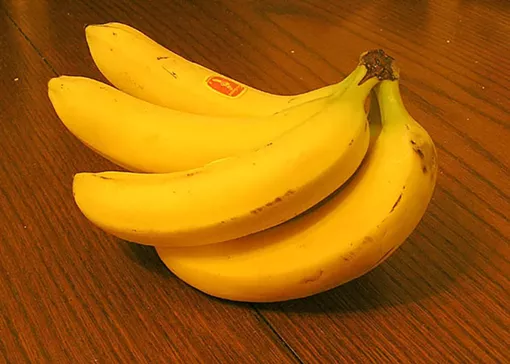 So what's the best way to sneak forbidden fruit into the movies? Fruit tends to be highly sneakable because it comes in its own noiseless wrapper. Consider the orange, armored against assault. Consider the banana, surpassed only by the egg in the perfection with which Demeter designed its natural packaging.
I'm one of those people who can't manage to open either fruit without the intervention of a paring knife (making me look like an 18th century dandy) or my own teeth (making me look like a slavering barbarian from the pages of Edgar Rice Burroughs). Fruit is not as convenient a movie snack as it may first seem. Add in the potential mess of peelings littering the theater floor and it could be a disaster.
Additionally, not all fruit is quiet. While I've popped plenty of champagne corks in movies in the past, it requires careful planning and is something certain to occur only once or twice unless you are escorted by a large party or are planning on getting spectacularly drunk. Compare that to the equivalently distracting sound of human incisors biting into an apple, which will happen 20 or 30 times before you hit the bitter bits at the core.
To best control noise while maintaining sneakbility, precut all snuck fruit into bite-sized pieces and skewer the pieces on standard bamboo grill skewers, sized to fit comfortably into your bag or pocket. Plastic wrap doesn't stick well to cut fruit unless you wrap it several times, and, frankly, that's a waste of time, effort and possible diorama materials. A zipping plastic freezer bag is more convenient and just as protective. Either cut off the sharp ends of the skewers when you're done threading them with fruit or be prepared for me to point sternly and say "I told you so" when you accidentally spear yourself in the roof of the mouth going after a piece of mandarin orange during the scariest scene in the movie.
User "Tomomarusan," Wikimedia Commons
Good fruits to sneak on a skewer are firm, not overly delicate or juicy: apple, pear, banana, strawberry, citrus, kiwi, grapes.
Bad fruits for this form of sneaking are fragile, juicy or small: blueberry, raspberry, most plums, ripe mangoes. The least sneakable fruit using this method is, in fact, the pomegranate.
If you really want to dress up your sneaky fruit skewers, give them a quick half-dip in white or dark chocolate or in the quick-hardening caramel coating used for apples. If you want, you can toss the fruit with lemon juice as one would when making a fruit salad, but I'd only recommend this if you like the extra citrus taste - one of the great benefits of eating fruit in the dark is that you can't see it's turning brown.
Fruit skewering is also a good way to make sure a kid with braces in your life doesn't croak of scurvy before your investment in dental work pays out its dividend of straight smiles.
So remember when you're sitting in the movies and reaching for that first snuck skewer of succulent fruit that there was one who snacked before. Before painters put an apple in Eve's hand, Hades put a pomegranate in Persephone's. When she sits on her throne as the pitiless queen of the underworld, does she still eat pomegranate seeds? Or is the thrill gone now that it's just another part of her temporary but everlasting kingdom? Which is the movie for Persephone? The world of light she watches from the darkened halls of Hades or the escape into a forbidden love that waits for her after she's done dealing with demanding Demeter's maternal mood swings?
Dara Strickland is a leading expert on sneaking food and drink into the movies. She reports on her exploits for Gut Check (from an undisclosed location) every Monday.