Egan O'Keefe
Ribs from Jim Edmonds' F15teen
This weekend was the annual Taste of St. Louis event, a celebration of St. Louis restaurants, with art and
live music
. We offer not one but TWO slideshows of the event from photographer Egan O'Keefe. The first,
"Food Porn at Taste of St. Louis 2009,"
is self-explanatory. Come to think of it, so is the second, which is titled -- sigh --
"Girls and Grease."
Click on the links to visit either slideshow. After the jump, additional photos.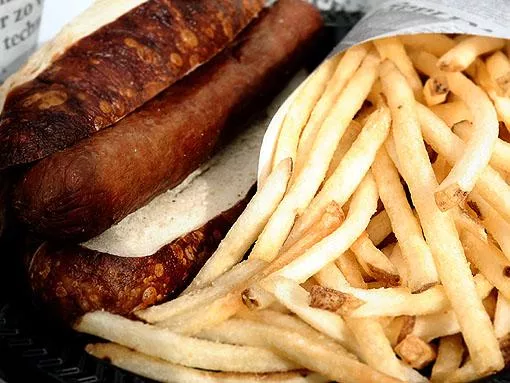 Egan O'Keefe
Pretzel dog with fries from the River City Casino in Lemay, opening next year
Egan O'Keefe
Sushi rolls from the Drunken Fish