No metal.
No one likes to explode. In 1979, the kind folks at
Reynolds Wrap
attempted to argue with physics in their book
Reynolds Wrap and Microwave Cooking
. I'm sure it was a public service and not a ploy to sell foil.
My first foray into microwave baking
didn't go well, so I didn't have high hopes for my nuked Spicy Date Nut Bread topped with flaming foil. In fact, my hopes were so low that I didn't bother to buy dates for it. I figured I could substitute the prunes that have languished in my cabinet since the
Prune Whip
incident. Besides, I'm lazy, and isn't that the true heart of microwavery?
Laziness and impatience.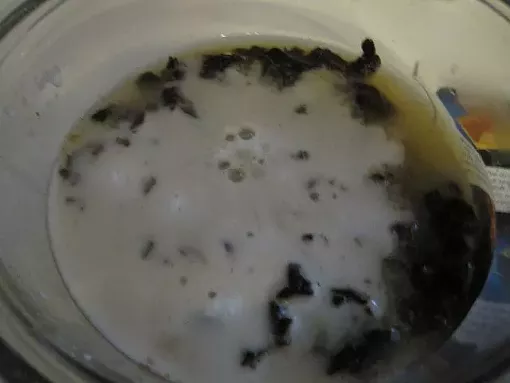 Boil some water in the microwave,
because that's not dangerous at all
. Add chopped dates -- or whatever old-man fruit you have in the back of your cabinet -- and some baking soda. Run away from the spewing prune volcano.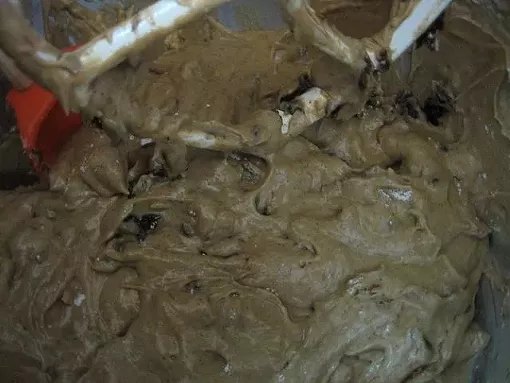 Cream brown sugar, shortening (because butter was illegal in the late '70s) and an egg. Add the prune lava, salt, cinnamon, cloves and nutmeg. Dump into a loaf pan, trimming the ends with enough foil to shield one inch of the loaf's heels.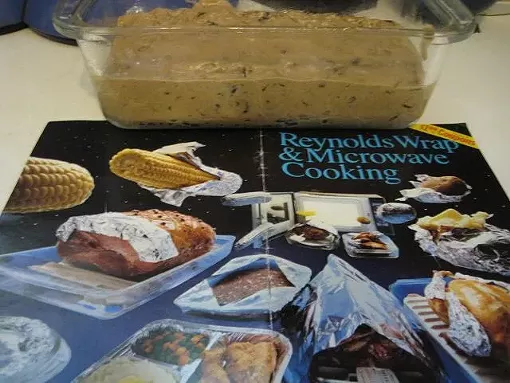 I think I read something about how microwaves react differently to the shiny and unshiny sides of foil. Too lazy to find out which one causes fire, I did a side of each.
Set loaf pan on an upside-down saucer in microwave. Cook on medium for eight minutes, rotating one-quarter turn every two minutes.
Wait a minute. That sounds like a lot of work. With a regular old fruit loaf, I can throw it in the oven and take a nap until the timer beeps. What do you mean, I have to stand here and rotate this potential explosive device?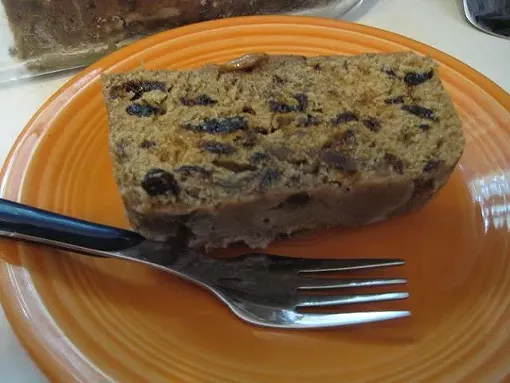 Watching a cake cook in a microwave is not exciting -- particularly because there wasn't one single spark. Some scary crinkly noises but otherwise nothing. I got more action from the baking soda and hot water.
Much like the nuked blueberry cake, I could bounce metal items off the surface of the cake, it was so sproingy. Unlike the other cake, this one was not only edible, it was downright tasty. All that rotating is too much work, though. I'm going back to sleep.
Robin Wheeler writes the blog Poppy Mom. After years of making and eating fancy food, Robin is sick of it all. She's returning to the basics: recipes that haven't surfaced in three decades. She reports on the results for Gut Check every Monday.