Photo: Steve Truesdell
Some of the crew from Pappy's Smokehouse. See more photos here.
If the rain kept you inside Saturday afternoon, you missed the first
Midtown Street Fest
, which gave the restaurants and bars on Olive and Locust Streets a chance to show off their food for the masses who were a little farther west for the
Dancing the Streets festival in Grand Center
and the Saint Louis University homecoming.
The biggest draws for this stretch of asphalt are its restaurants, the owners of which took their grills, fountains and cook-tops outside Saturday.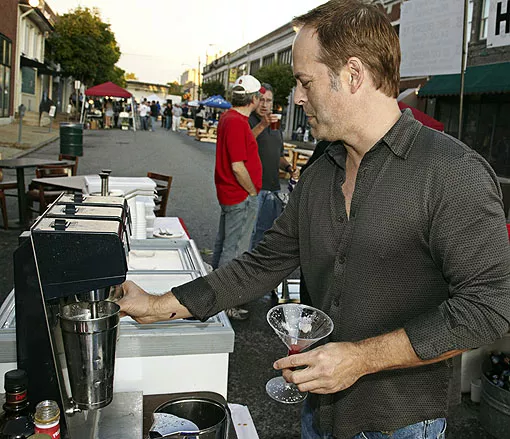 Photo: Steve Truesdell
A giant bowl of chicken wings from Buffalo Brewing Co. See more photos here.