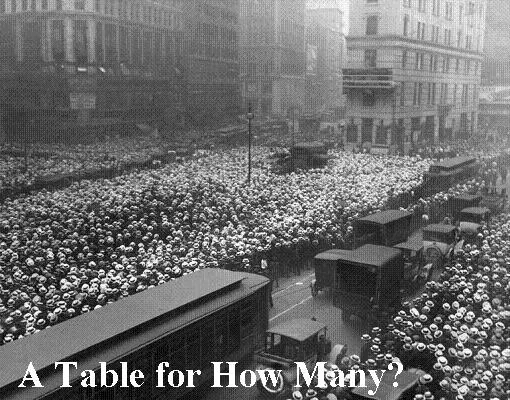 Stefani Pollack returns -- with baby in tow! -- to report on the group-dining experience at St. Louis restaurants.
Joo Joo Restaurant & Karaoke
12937 Olive Boulevard
314-469-1999

Make Yourself at Home
Many years ago, during a trip to Shu Feng restaurant in University City, a server rolled my moo shu for me -- she didn't like the way I did the first roll -- and mocked me incessantly for eating the dish with silverware instead of my hands. (I'll never do that again!) I hadn't received such adamant eating instructions since then -- until our Dinner Club trip to the Korean restaurant Joo Joo.
I ordered the
dol sot bi bim bop
, a vegetable and beef hot pot topped with a sunny-side-up egg. The owner saw me eating it and immediately came over. I hadn't mixed the dish thoroughly enough -- and didn't I want some hot sauce on there? She took the chopsticks out of my hands and stirred the dish up for me.
The owner also had issues with one member's ordering. When he tried to order bulgogi without onions, the owner informed him that it wouldn't be as healthy and he really shouldn't leave them out. She offered instead to put in fewer onions than usual with the advice that he could remove them if needed.
This motherly approach to serving could have felt overbearing, but it was done with such warmth and love that you had to feel welcome and at home. Olive Garden's tag line, "When you're here, you're family," seems a better fit for Joo Joo.
Free Appetizers Without a Coupon
Korean restaurants are a great choice for groups of any size because of the free appetizers called banchan. As is standard in most Korean restaurants, we were brought a large assortment of banchan to try before our meal. If you are new to Korean food, you will probably have trouble recognizing any of them. Ask your server to explain what they are and be sure to try them all. Also, ask your server for more of anything you like. Yes, not only do get free appetizers, but you get free refills on the free appetizers. Why don't all restaurants do this? (No, I don't count chips and salsa or bread and butter.)
As if all the free stuff weren't enough, most items on the menu at Joo Joo were very reasonably priced (many entrées were under $10), fresh and delicious. In fact, the only one in our group who wasn't completely satisfied with his meal was the member who ordered the most expensive entrée: soup with young chicken, ginseng, sticky rice, chestnuts and garlic ($17.95). He claimed that the dish was essentially overpriced chicken soup.
While You Are There
Although our group didn't take advantage of it, you should know that Joo Joo has two private karaoke rooms available to rent. Food that's different from the norm, served by staff who care, followed by singing and laughing with friends sounds like a stellar evening to me. I'll be back!
Coincidence?
This was the first Dinner Club for our newborn baby Pollack. It was also the first time I've ever seen spicy Pollack spawn soup on a menu. Coincidence? I think not! I will not let them cook my child!
Stefani Pollack is the author of the food blogs Cupcake Project and Food Interviews. She is also a member of the St. Louis Dinner Club. She blogs about her large-group dining experiences twice a month for Gut Check.