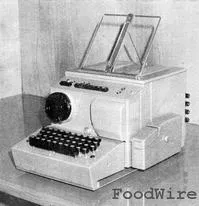 Lots of news today about
Pi
(
6144 Delmar Boulevard
;
website
), which began a year and a half ago as a Delmar Loop restaurant serving San Francisco-style deep-dish pizza and is about to become a mini-empire. First, the second location of Pi -- a.k.a.
Pi Squared
-- at
10935 Manchester Road
in Kirkwood will not open today as originally scheduled, owner Chris Sommers informed me. No big deal -- just the usual complications inherent in opening a new restaurant. Look for an October opening. More Pi news, after the jump.
Meanwhile,
Sauce Magazine
reports
on its blog that the new Kirkwood location will feature a milkshake bar.
Niche
pastry chef Mathew Rice is consulting on the effort.
Finally, the worst-kept secret in the local restaurant scene was that the
third
location of Pi will open in what is now the
Sapphire Pan-Asian
space at
4753 McPherson Avenue
. At Off the Menu, Joe Bonwich
reports
that Sapphire will close this Saturday, September 12. Pi is also opening a bar in the currently unoccupied space next-door to Sapphire. Sommers told me he personally began demolition on this project yesterday.