A special Tuesday edition of Throwback...

You wouldn't like me when I'm hungry. It's a horrible sight to behold. Although I have enough body fat to keep me alive in the wild for the better part of a month, if I go an hour past mealtime without a feeding, there's hell to pay.
My loved ones have seen the wrath of the fat, hungry food writer, and they work to keep the beast at bay, which probably explains why I'm usually not hungry when I make my Throwback recipes. Or at any other time, for that matter. To prevent the hunger-induced rants, my husband throws granola bars at me as if he were trying to fend off a starving bear with live salmon.
Being well-fed provides the luxury of pickiness, so it's pretty easy for me to snob it up on most recipes.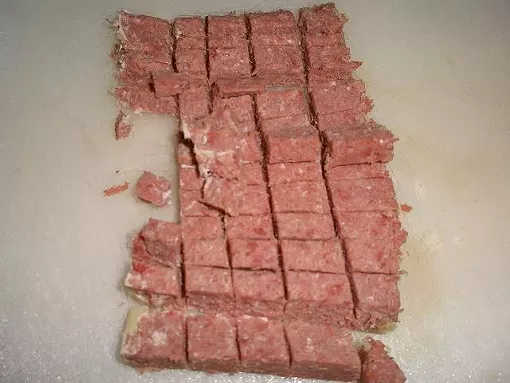 I knew I'd hate the Reuben Chowder recipe from 1983's
Better Homes and Gardens Soups and Stews Cook Book
.
Canned corned beef
pisses me off almost as much as hunger itself. But as a little experiment, I opted to fast in preparation.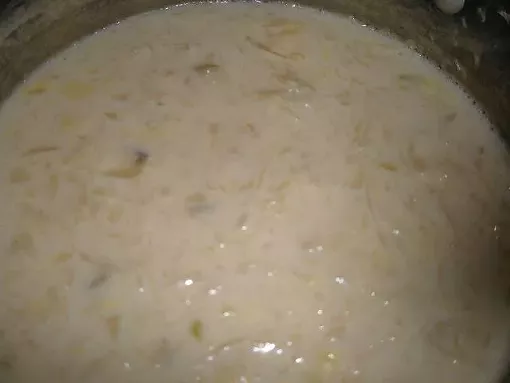 Mix a can of cream of celery soup with milk, shredded processed Swiss cheese and a can of drained sauerkraut that's been snipped. Since the kraut appeared to be neutered, I assumed I was supposed to stick a pair of scissors into the can and cut. Heat that mess, make some rye toast points and dice a can of corned beef. Stir the beef into the soup until the glaring sheen of fat renders.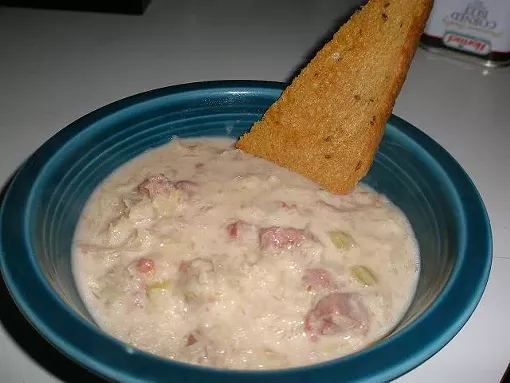 I've had so many abominations based with cream of celery that the smell of it makes me a little gaggy. If we're doing Reuben soup, why not go all the way and substitute Thousand Island dressing for the damn soup?
Rationally, it was as bad as I expected, but dammit, I was hungry. Eating the soup with a spoon was unpleasant, what with the overcooked kraut and grainy little meaty chubs. But as a dip for the toast points, if I've eaten nothing but a doughnut in the past 14 hours, it's good enough to appease me into letting the villagers live. At least until the next time my tummy rumbles.
Robin Wheeler writes the blog Poppy Mom. After years of making and eating fancy food, Robin is sick of it all. She's returning to the basics: recipes that haven't surfaced in three decades. She reports on the results for Gut Check every Monday.