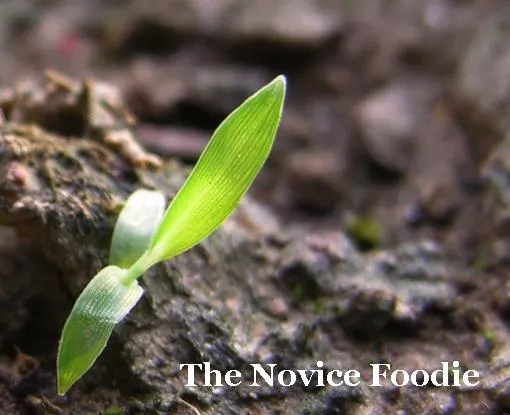 Part of my concept of what being a foodie entails is being able to cook well. I think I'm a decent home cook. I cook mostly from scratch, and I love being in the kitchen, but dishes that take a long time or have a complicated ingredient list intimidate me, mostly because I have the attention span of a gnat. As part of the Novice Foodie, I'll be tackling both notorious and difficult (for me) recipes as both a learning experience and an exercise in humility.
If you like food and you haven't heard of Julie Powell and her Julie & Julia project, you've been under a rock for the past three months. Her story has been everywhere. The brief synopsis: Disillusioned blogger sets out to cook every recipe (all 524 of 'em) in Julia Child's
Mastering the Art of French Cooking
(
MtAoFC
) in one year and blog about it. The blog prompted a book (
Julie & Julia
), which prompted a movie (
Julie & Julia
), released this summer.
During the height of the hoopla, I borrowed my friend Christine's copy of
MtAoFC
and immediately fell in love. It's not just a book of recipes, but a textbook for learning basic French techniques. I bought my very own copy last weekend, and I knew what I wanted to cook first: beef bourguignon (beef stew in red wine, with bacon, onions and mushrooms).
The dish starts by cutting bacon into lardons and then boiling these to get rid of the smokiness. While the bacon was simmering, I prepped the carrots and onions and dried off the beef. Without drying the beef, it would be hard to get a nice brown sear. When the bacon was done, I drained it and then fried it in the bottom of my heavy casserole dish. I then removed the bacon and browned the beef chunks in the bacon fat in small batches.
This took FOREVER. This was also when I realized that it didn't feel like fall was on the way. Somehow it was muggy and hot on this, the day I needed to slave over a hot stove, and I was sweating like a whore in church. I could feel the potential zits rubbing their pimple-hands under my skin, just waiting to emerge triumphantly.
Lovely.
FINALLY, when all my meat was browned and my dog was begging for me to throw him some, I removed the last batch from the pot and sautéed the veggies in the bacon fat; then, I added the meat and bacon back to the pot. I seasoned the meat and covered it with a thin coating of flour, which Julia says makes a better crust. I put this a very hot oven for a few minutes, stirred and returned it for a few more minutes until the flour was browned.
Aha! The fun part was coming up: test-driving the wine.
Several bottles of cabernet sauvignon were leftover from my brother's rehearsal dinner last week. Julia requests Chianti, but since I know nothing about wine, I used the cab because I had it and it was free. I poured myself a glass then pulled the pot out of the oven. I added the wine, some chicken stock -- yes, I know I should have used beef stock, but I always have lots of homemade chicken stock on hand so DEAL WITH MY IMPROVISATION -- some herbs, tomato paste and garlic. I brought this to a simmer and then covered it and put it back in the oven for a few hours.
Let me tell you something: I was skeptical about this. I do know the magical powers of wine (even if I know nothing of varieties), but this was just a big pot of brown liquid with more brown chunks. It almost looked like Gravy Train. But I started cleaning up the kitchen, and after about an hour, my kitchen smelled good.
MtAoFC
recommends serving beef bourguignon with brown-braised pearl onions and mushrooms sautéed in butter. Which, if you've met my husband, you'll know I read this and laughed so hard I almost peed all the wine I drank. Mushrooms in whole form shall not pass his lips. Also, it was, like, 8:30 p.m.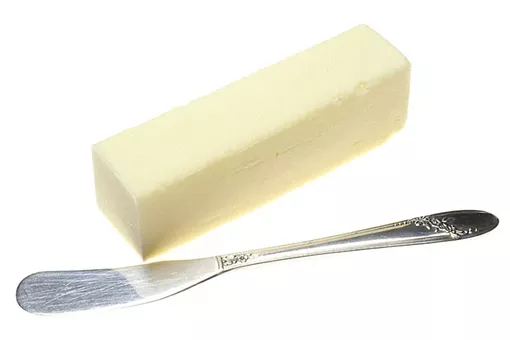 I figured if we weren't going to be eating until almost ten, the proper accoutrements were unnecessary and would only serve to piss me off and dirty some more dishes. After a few hours, I took out the pot and strained all the juices into a saucepan. I returned the meat and veggies to the pan and reduced the sauce until it just coated a spoon, skimming the fat off as I went. When the sauce was thick, I added a small pat of butter because I'd read in
MtAoFC
that this would add body and texture to sauces. The butter definitely made the sauce glossy. I poured the sauce over the meat in the casserole and we dug in.
Two thumbs up, let me tell you. The meat itself was good, not great. It had a pot-roasted, slow-cooked texture that I don't really love in general. But the sauce. Oh, mama, the sauce. There's this depth of flavor that wine brings to a dish that I can't get enough of. I love the slight tang. I could have eaten the sauce all by itself, and the cooked-down onions, carrots and bacon took on its flavor and provided textural contrast with the meat.
My picky husband agreed. He normally doesn't like stew, but he wants me to make this again, and I probably will on another Sunday night. Which brings me to a realization: Everyone recognizes Julia Child as awesome because she was. It's just a given. But Julie Powell? Yeah, she's also a badass. There are some food bloggers who snub her, but methinks that's just sour grapes because she scored a book deal. I made ONE fairly-easy dish from
MtAoFC
on a Sunday night (and a Sunday night with no work the next day, to boot) and I made a mess and was kind of a hassle.
She made 524 dishes in 365 days, mostly after work, in a tiny New York kitchen AND had time to blog about it every day. Damn. I can only aspire to work my way up to flipping a crêpe.
Kelli Best-Oliver is on a quest to become a full-fledged foodie. She chronicles her adventures for Gut Check every Tuesday. She writes about any damn thing she pleases at South City Confidential.