One of the larger areas of misconception surrounding wine is the use of sulfur compounds, most commonly
sulfur dioxide
(SO2), during the wine-making process. Many consumers seem to misunderstand why most winemakers add SO2 and what ill effects it might cause. Given that all wines containing more than 10 parts per million of sulfites are required by the Food and Drug Administration to sport a deadly-serious-looking official government label that warns of their presence, it isn't surprising that many sinister folk tales surround them.
Before proceeding, it's worth noting that a not-insignificant portion of the population (
estimated at about 1%
) seems to have an allergic reaction to sulfites. As with most allergy symptoms, these seem to vary greatly from person to person and from exposure to exposure. However, splitting headaches, nausea and vomiting aren't common allergy symptoms. You're going to need to look for another scapegoat for those -- or admit you drank too much.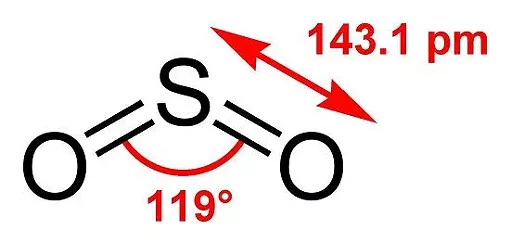 Sulfur dioxide, in handy chart form
For those who react negatively, but mildly, to sulfites, it's also worth noting that red wines generally have lower levels than whites and dry wines lower levels than sweet ones. Those with serious issues should be aware that all wines have sulfites in them, even if they are below that 10 ppm labeling threshold, as some sulfites are produced naturally by the fermentation process.
So why do winemakers add SO2 to their wines? It serves two purposes. First, it acts to suppress unwanted yeast and bacteria. If a winemaker is unsure about any aspect of the provenance of their grapes, or if she wants to use a particular cultured yeast, adding SO2 to the freshly-harvested grapes will make sure that the desired yeast does the fermenting.
If SO2 isn't added at this stage, the yeasts and bacteria on the grapes and resident in the winery will do the fermenting. When winemakers want this to happen, great care is taken to ensure that healthy microorganisms are present, and the environment is controlled to maximize their chances. This approach is riskier, but more and more winemakers are opting to take this route and minimize or omit the addition of SO2 at this point in the process. Many claim additional complexity in the finished wine from having the naturally occurring yeasts do the work, but most are simply interested in producing wine with as little human interference as they can.
The least controversial point to add SO2 is at the bottling stage. Even many of the most dedicated "natural" wine makers add a small amount of SO2 at this point to react with the oxygen that is picked up during bottling and to suppress any yeast and, especially, bacteria that may be in the finished wine. If these were present and unchecked they could resume fermenting, resulting in fizzy wine, leaks and unpleasant aroma and flavor byproducts.
There is a hardcore cadre of winemakers that push SO2 aversion to the limit and add no sulfites at any stage of the process. I have not personally tasted one of these bottles, but third-hand reports from friends are that problem bottles certainly do exist...but so do wonderfully complex and pure ones.
If not sulfites, what to blame if you're one of those people who gets headaches from drinking a sensible portion of red wine? The "good" news is that you have a recognized syndrome (with capital letters and everything!), Red Wine Headache Syndrome. The bad news is that no one is stumping up research money to figure out exactly what causes it, as it's not exactly the sort of thing the wine industry wants to see in the press.
Current suspected substances include a number of compounds: tannins, histamines, and prostaglandins. But it might be something else entirely. The only way to avoid RWHS is to avoid red wines or conduct your own personal experiments and stick to bottles that don't cause headaches. However you choose to proceed, please stop blaming sulfites.
Dave Nelson is the author of the blog Beer, Wine and Whisky. He writes about wine for Gut Check every Tuesday.