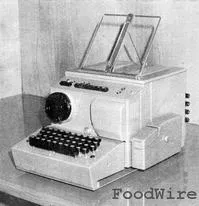 Bill McClellan devoted his
column
this past Sunday, September 6, to telling the story of Marcia Sindel, owner of
La Dolce Via
(
4474 Arco Avenue
;
website
). Sindel has no health insurance, is in debt for throat surgery from two years ago and is facing two more surgeries, one on her gall bladder and the other on her hand -- yes, that same hand that kneads the scones we love so much.
In order to cover Sindel's medical expenses, which total about $12,000, several of her customers have organized a benefit for next Monday, September 14, at 5:30 p.m. at
Llewellyn's Pub
in the Central West End (
4747 McPherson Avenue
;
website
).
"We need universal health care," Sindel told McClellan. "This is just crazy."
McClellan's column goes into further detail about how Sindel came to find herself in this position. She grew up in a upper-middle-class family in Webster Groves; two of her brothers are lawyers and two are doctors. She had health insurance when she was younger, through her husband, but after the divorce, she started her baking business and opened the cafe, which earned just enough to cover expenses.
Writes McClellan:
She wasn't too worried. She was healthy and had the confidence you'd expect from somebody who grew up in comfortable surroundings and whose friends and family were relatively affluent. Lean times would be temporary.

Of course, they weren't, although La Dolce Via enjoys a reputation as one of the best bakeries in the city (with perennial appearances in the
RFT
's
Best of St. Louis
issue).
What is truly astounding, though, is the mean-spirited things people have written about her plight -- and about Sindel herself -- in the comments section. Like this one from 2Cents2:
I find it real hard to believe also that she lacks healthcare insurance because she cannot afford it, however there are many people with REAL stories that are very similar to this one, only those individuals do not have 2 brothers who are lawyers and two who are doctors to fall back on. Quite a story for sure and I don't believe this one and if it is made up then it is a mockery of a very serious problem to many.

photo: Jennifer Silverberg
Sindel
Sindel and two of her children have written in self-defense.
"I have probaly made bad decisions in my life but ending up here came about as a result of many things, not the least of which is that I am divorced and have three children now all in their late twenties and early thirties," Sindel wrote.
And, no, she does not plan to ask her brothers for a loan. She seems astounded that anyone would even suggest such a thing.
This is our health care debate: A hard-working small business owner with pre-existing conditions cannot afford to pay for health insurance and cannot afford to pay for necessary surgeries. This is not "pulling the plug on Grandma," this is not taking resources away from people who "need" it.
If you need to know more, come to Llewellyn's on Monday. Or just stop by La Dolce Via and see for yourself that neither Sindel nor McClellan have made anything up.