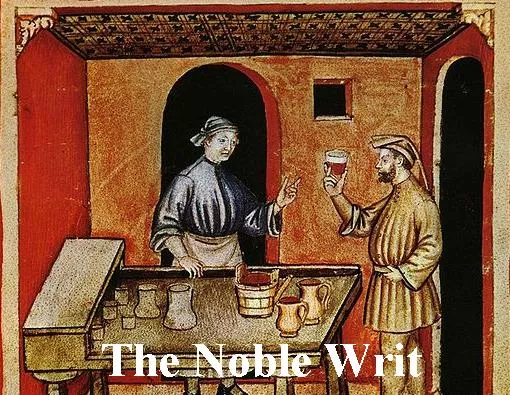 From time to time, I dedicate a post to someone doing remarkable work in the St. Louis area. In this edition, it's Paul Hayden, who has the enormous job of managing the Clayton location of
the Wine & Cheese Place
and buying wine (and other non-Noble Writ beverages) for the store's other locations as well as Provisions market.
Hayden started with the store as a cashier at the age of eighteen and gradually worked his way up the ladder of responsibility as his passion for wine grew. Like me, Hayden had no family tradition of wine drinking but got interested through his work in the store. There were always wines open for the staff (the over-twenty-one portion!) to taste, and Hayden quickly grew fascinated by the diversity and complexity of wine. When the wine buyer position became vacant, Hayden was ready to step in and hasn't looked back.
Dave Nelson
Paul Hayden of the Wine & Cheese Place
Three Questions for Paul Hayden

Wine Epiphany? 1982 Lynch Bages.

Most Interesting Recent Wine? 1995 Dom. De Pegau Cuvée Maxim (a one-off bottling commemorating the birth of Laurence Féraud's son tasted at the property with Mme Féraud).

Holy Grail Bottle? An old, well-stored bottle of Ch. Yquem from a great year.

Hayden describes the selection he has built at the Clayton Wine & Cheese Place as being two separate stores. First, he has carefully selected bottles from around the world that he loves and believes represents high-quality examples of their regions or grape varieties. Second, he brings in loads of critically acclaimed wines due to the high demand these wines generate. This allows the store to move sufficient volume to support stocking slower-moving esoteric and high-end selections.
In practice, this dual-pronged approach makes the store a very appealing destination. Just about every region is represented by high-quality bottlings at all price levels, with particular strength in Bordeaux, the Rhone, Italy, Australia, Germany, Spain and the United States. In these areas you will find rare high-end offerings on the shelf (as opposed to hiding in the back room for "special" customers) as well as value wines that give a fair impression of the region at a reasonable price. This egalitarian approach, along with Hayden's laid-back personality, make the Clayton location of the Wine & Cheese Place one of the least intimidating places to shop for wine in St. Louis.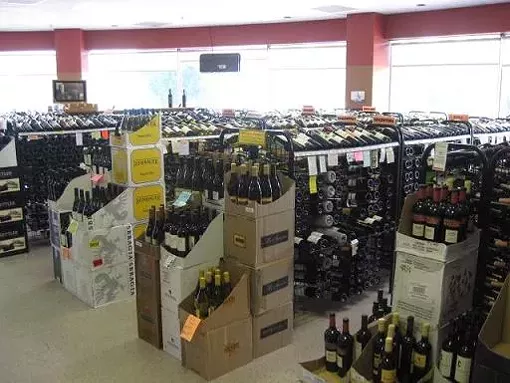 Dave Nelson
Inside the Wine & Cheese Place in Clayton
If you've followed this column, you may have noticed that I purchase quite a lot of wine at the Wine & Cheese Place. This is a testament to the breadth and quality of the selection as well as to the excellent consumer/retailer relationship I've established with Hayden. If I'm looking to feature a particular location or category I often begin (and frequently end) my shopping here, as Hayden will have a quality, representative bottle at a good price. Over the years, Hayden has taken the time to learn my palate to the extent that even if he's on the opposite side of the store, I can hold up the bottle, and he will give me a very accurate thumbs-up or thumbs-down. He's always approachable and able to discuss any wine he stocks in depth.
This is an even more commendable trait given the vast difference in palate preferences between Hayden and me. Hayden is a big fan of larger, rich reds, particularly those from California and the Southern Rhone. He attributes this, in part, to the demands of his job -- tasting hundreds of newly-released wines leads him to appreciate the intense fruit that these wines offer. By contrast, I'm much more into subtlety, acidity and non-fruit flavors like minerals, rocks and flowers. Yet Hayden is able to recognize and stock fine examples of wines that suit my palate, which is testimony to the sharpness of tasting ability.
No conversation about wine retailing is complete without a mention of the impact of the poor economy. At the Wine & Cheese Place, Hayden has seen two interesting trends. First, and not surprisingly, people aren't drinking less -- they are, however, drinking cheaper. Many customers who once bought a $40 bottle will now buy two $20 or four $10 bottles instead. Second, high-end wines that have been unavailable to retailers for years (or even a decade) due to strong direct sales or restaurant sales are suddenly available, and available in quantity, often at discounted prices. For now, these are still selling quickly when they arrive at the store, but it's evidence that the top end of the market is experiencing some real difficulties.
Dave Nelson is the author of the blog Beer, Wine and Whisky. He writes about wine for Gut Check every Tuesday.