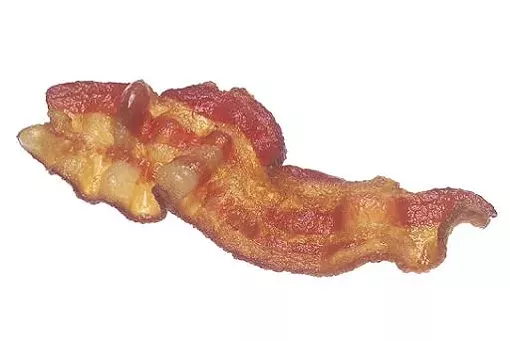 ​
Bacon. Is there anything it can't do? Well, yes, in fact. Lost in the current craze for all things bacon is the fact that there are many, many things so unrelentingly awful that even delicious, glorious bacon can't improve them.
For your convenience, Gut Check offers a countdown of the Top Ten Things So Horrible That Even Bacon Can't Improve Them.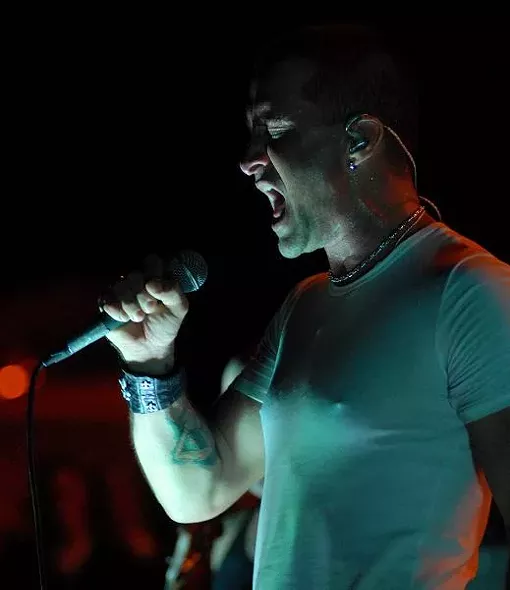 10. Creed
Bad enough these guys turned out so much crappy, quasi-Christian rock back in the day. But now that our attention is distracted by all the crisp, tasty bacon to be devoured, Scott Stapp and those three other guys thought they could sneak past us and reunite. Not on our watch, friends. You know what happens when you walk around "With Arms Wide Open," Scott? You drop your bacon.
9. Provel
Like I'd put together a list like this and not include Provel. Take heart, Provel fans, it's only number nine. That means there are still eight things even more horrible. Like...
8. A Head-Sized Ball of Maggots
When I wandered the halls of Gut Check International Headquarters, soliciting ideas for this countdown, a colleague shared a story of the time when he was removing cardboard bales from his workplace's cardboard baler and found what he described as "a head-sized ball of maggots" surrounding a piece of rotten meat, which someone had thrown into the baler because that, of course, is where rotten meat goes. My colleague informed me that he didn't eat for two days afterward.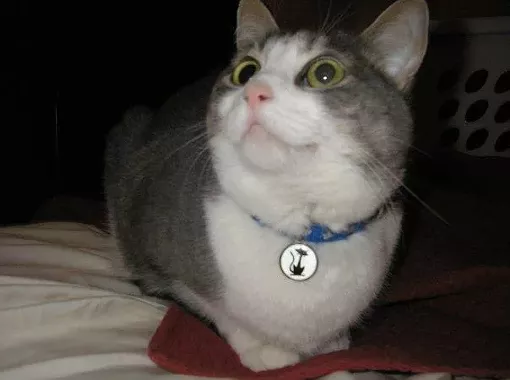 7. When My Cat Forgets to Finish Pooping
This is my cat, Lilly. Once every few months, she goes into the closet where her litter box is, starts to poop, either can't or forgets to finish, and then scoots -- literally propels herself using only her two front paws, dragging her butt behind -- across the floor, trying to shake loose the recalcitrant turd loose. Fry up all the bacon you want. It won't erase the image -- or the smell -- of Lilly's Poop Scoots any time soon.
6. Bud Light Lime
Bacon and Beer just want to find a secluded spot and make sweet, sweet love to each other. But just when things are starting to get hot 'n' heavy, here comes Fake Vaguely Metallic Lime Flavor saying, "Hey, guys! What's up? I'm thinking of getting a tattoo, you know. Maybe, like, one of those tribal things around my bicep. I've been working out, you know. Hey? Are you gonna finish that BLT?"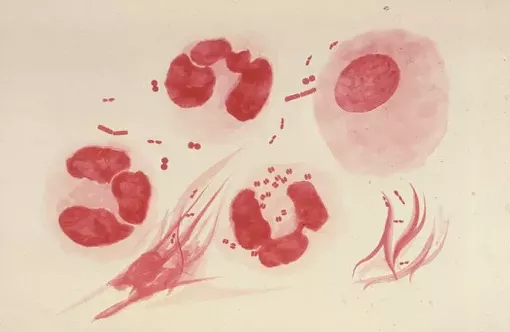 5. Gonorrhea of the Throat
Not only do you have to endure the mortification of hearing your doctor explain that you have an STD
in your throat
, but you can't enjoy any delicious, delicious bacon until the antiobiotics kick in and you can swallow without pain.
4. The Black Death
Bubonic plague sucks, man. You have these pustules all over your body, you're gonna die, and because, like, everyone else is dying, too, there's no one to bring you bacon to ease your final hours.
3. Vegenaise
Vegenaise -- seen here on something called a "taro burger" -- is the anti-bacon. You would think that combining bacon and the anti-bacon would be a wash, but it's actually like in
Star Trek
, when the warp core is breached, and matter comes into contact with anti-matter, and there's a big fucking explosion.
2. The Hipster Beard
No, really: Look at this fucking hipster. No bacon for you! Or me, until this nausea passes.
But what's the absolute most horrible thing that even bacon can't improve?


1. Being a Cubs Fan
Because even delicious, delicious bacon can't get rid of the bitter taste of a century of failure.