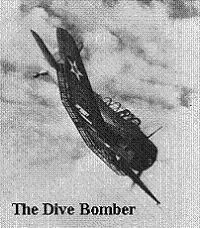 West County does not have dive bars. I don't spend much time in the area, but my prejudice tells me that there are no dives in the western bottomlands.
Just to prove my prejudice wrong, my Screamer's friends Grandma and Grandpa encouraged me to go west to
Larry's Tavern
in Grover for a dive and one of the finest burgers in the St. Louis area.
A dive on Manchester Road? Right.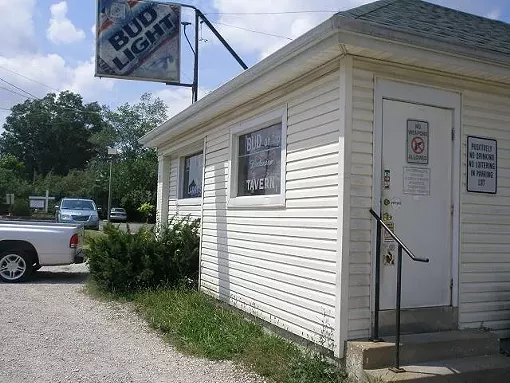 Larry's isn't a dive. It's a road house -- the grandpappy of all dives. White clapboard with the paint peeling, it didn't come from the same cookie-cutter that produced most of the archetecture in the neighborhood, a new housing development where prices start at $300,000 and a shopping center with the fanciest Walgreens in all the land.
Just goes to show that you should always listen to Grandma and Grandpa and do as they say.
Day drinking is alive and well at Larry's. I went for lunch, but had a beer purchased for me before I was fully seated at the bar. Harold, an older man who arrived at the same time as I did, was buying for everyone. He discussed women he's dated with a younger man at the bar. Seems there's been some overlap in their social circles despite a good 30-year difference in their ages.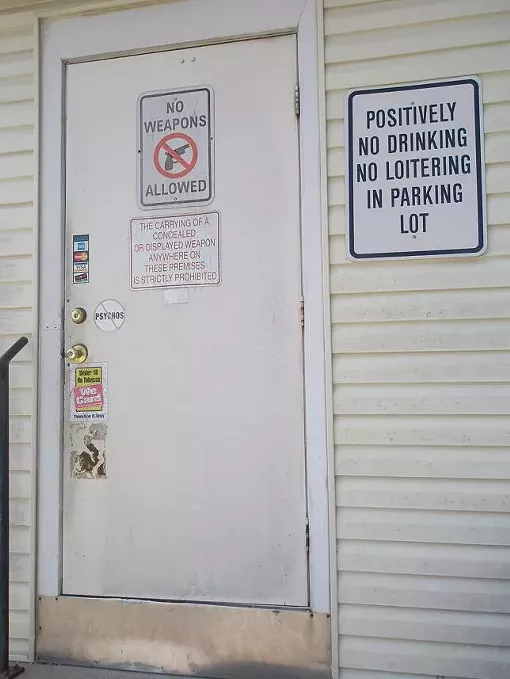 Behind the bar, Cheryl managed -- single-handedly -- to sling beers, make six burger-and-fry combos for carry-out, share photos of a party she threw last weekend and talk a patron into letting her use his pool for a party in a few weeks. She's my new hero.
And she makes a one hell of a burger. A handful of fresh ground beef on the grill, liberally seasoned, cooked to order, with perfectly melted cheese on a grilled Bunny Bread bun. Indeed, one of the best I've had in a long time, and perfect for absorbing the second beer purchased for me by Billy, the younger guy.
Pay no mind to the Volvos in the gravel parking lot. Larry's Tavern knows no class boundaries. I hope that the ladies from the nearby Ladies Bootcamp class occasionally march in for fried tacos. They've earned it.
Robin Wheeler writes for the blog Poppy Mom. She also has a strange attraction to drinking establishments with jars of pickled -- or possibly fossilized -- eggs. She reports on these dives for Gut Check every Thursday.