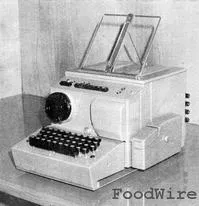 Lance Armstrong and friends may have finished their epic bike journey through France, but
our
friends at
La Dolce Via
(
4474 Arco Avenue
;
Web site
) plan to prolong the moment under the assumption that eating a well-prepared dinner is much more fun than pedaling a bike uphill through the Vosges Mountains. So this Thursday, August 6, chef Ramon Cuffie will prepare a four-course prix fixe French meal at the Forest Park Southeast cafe.
The cost is $40 per person ($50 with three flights of wine), which includes dessert prepared by Marcia Sindel, La Dolce Via's owner and resident baking genius. Seating is limited to 25, so call 314-534-1699 to make your reservation.
The Tour de France is part of an ongoing series of Thursday dinners at La Dolce Via. Cuffie will plan the themes and menus based on what's available at local farmers' markets, but Chris, the cafe's manager, has hinted that there may be an art dinner in the future, featuring "artistic" food in the manner of Chicago's
Alinea
and its imitators -- though Chris promises that, unlike those imitators, "Ours will taste good" -- and artwork by local artists for sale. Details to follow -- like, as soon as a date is set.