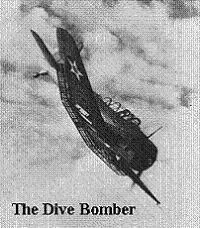 I'm not easily scared. There have only been two bars I've visited in the past six months that have made me uneasy. While
Frank's 1st Alarm Bar and Grill
isn't what I consider a scary bar, I was quite alarmed during my visit.
Biker's don't scare me, but I don't like taking my husband to bars where bikers are present. He's a five-foot-seven computer geek with floppy indie-boy hair and ever-present red Converse sneaks. He might as well be wearing a shirt that says "Biker Chow."
Despite the presence of two giant Harleys, I took my husband to Frank's. Mainly because it was the third bar we'd tried. The other two were too nice. This happens every time I bring my husband to work. He turns dumps into respectable joints. When I'm alone, I'm guaranteed to fall into a room filled with drunks, elderly karaoke singers, cats, dogs and guys who are really interested in my tattoos.
The bikers at Frank's were alarming and terrifying because they were singing along to Lionel Ritchie on the jukebox. It wasn't even an ironic, drunken "Dancing on the Ceiling" pre-beatdown battle cry. Nope, they were singing along with a new Lionel love song. I thought the jukebox was on autopilot -- until I walked past the bikers on the way to the bathroom.
Yep. They were singing.
I have a no-bathroom rule when I'm dive bombing. I'm willing to ingest food and drinks from these establishments, but I'll be damned if I'm exposing my bare flesh to the vomitorium. But sometimes, especially when you've had to hit three bars to find the right one, a girl's gotta go.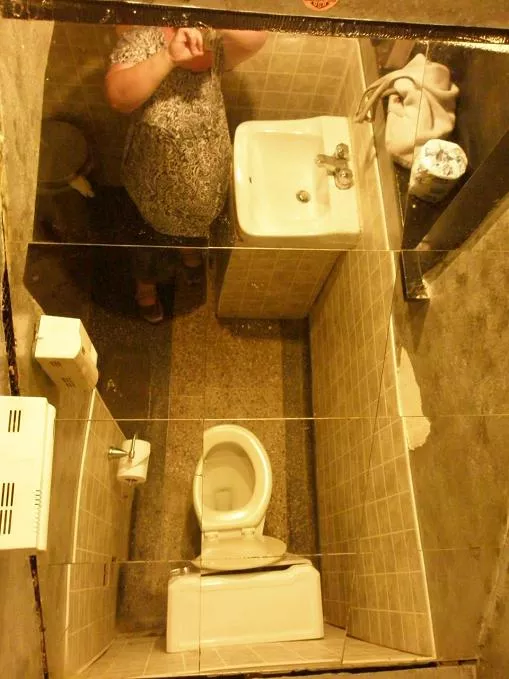 As I sat, I looked and saw the most alarming sight I think I've ever seen: a full overhead view of myself on the toilet, reflected in a mirrored ceiling. I'm just paranoid enough to think a ceiling covered in mirrors must be two-way.
If anyone sees hidden camera footage of me peeing on the internet, be alarmed. Be very alarmed.
Robin Wheeler writes the blog Poppy Mom. She also has a strange attraction to drinking establishments with jars of pickled -- or possibly fossilized -- eggs. She reports on these dives for Gut Check every Thursday.