To go with the review of Overland's
Midland Wok
(
"Feet First: Midland Wok brings the essence of pork to Overland"
), photographer
Jennifer Silverberg
takes us in the kitchen at the cozy Asian eatery, where owner Cleo Phan walks us through making the cold spring roll. Ever wanted to make one at home but unsure how to roll? When to roll? What to add and when? Here's one way to make your own:
Midland Wok owner Cleo Phan.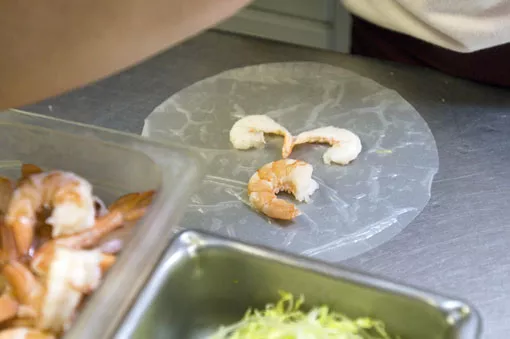 The making of the Goi Cuon (fresh spring roll.)
Start with shrimp on the rice paper -- and don't forget the pork.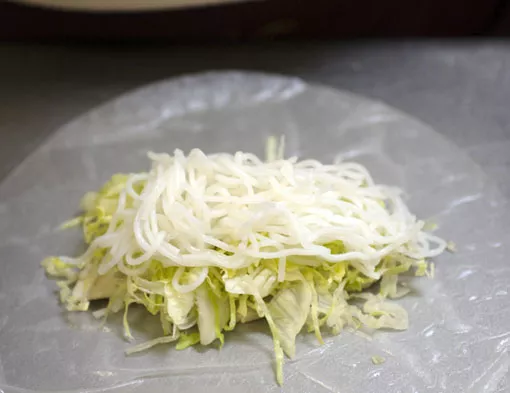 Get the Hoisin sauce, add peanuts.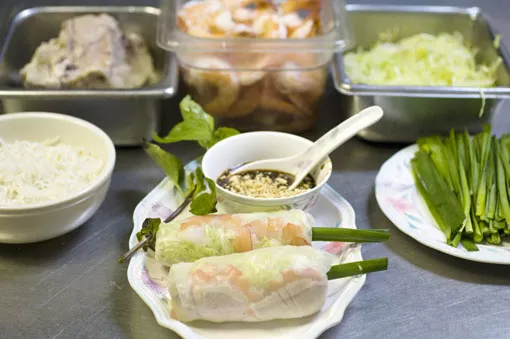 The spring roll with all of its ingredients.